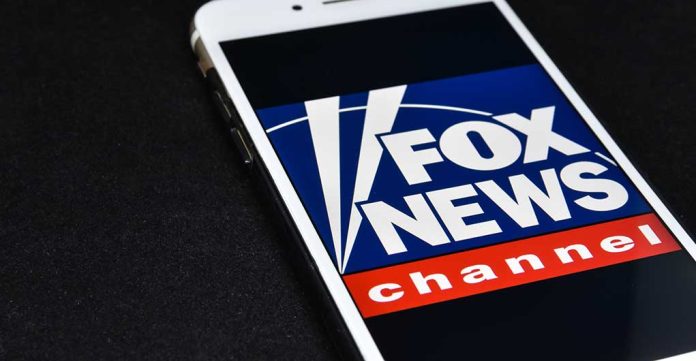 (ConservativeInsider.org) – Fox News' Tucker Carlson is usually quite straightforward in his commentary, choosing not to beat around the bush on most issues. So, when he pointed out the Democratic party's alleged move to push President Joe Biden out of the spotlight, many Americans took note.
On Tuesday, April 5, Tucker Carlson shared some footage of a White House party where the Biden administration welcomed former President Barack Obama to mingle with the nation's top leaders. Carlson pointed out that at a party where the President of the United States should be the center of attention, Biden is instead wandering around aimlessly. Meanwhile, party attendees, including Obama and Vice President Kamala Harris, seem to give him the cold shoulder.
Paul Joseph Watson, a writer for The Jewish Voice, shared more about Carlson's opinion on Twitter:
Fox News host Tucker Carlson noted that footage of Joe Biden wandering around the White House on his own as the rest of his handlers and Democratic underlings fawn before a visiting Barack Obama is a perfect visualisation of what the future holds.https://t.co/w6Ni9z1AV3

— Paul Joseph Watson (@PrisonPlanet) April 6, 2022
Carlson also addressed how Biden was never the Democratic party's first choice for the 2020 ticket, but polling numbers eventually gave him the best chance at beating Trump. So, by default, the Left rallied behind Biden. However, after his lackluster first year, even the mainstream media has begun to distance itself from him.
The Fox News host emphasized that with all of these issues combined, it's clear that the Left has "decided to replace Joe Biden" due to his failing popularity. However, no one yet knows who will fill his shoes.
Copyright 2022, ConservativeInsider.org