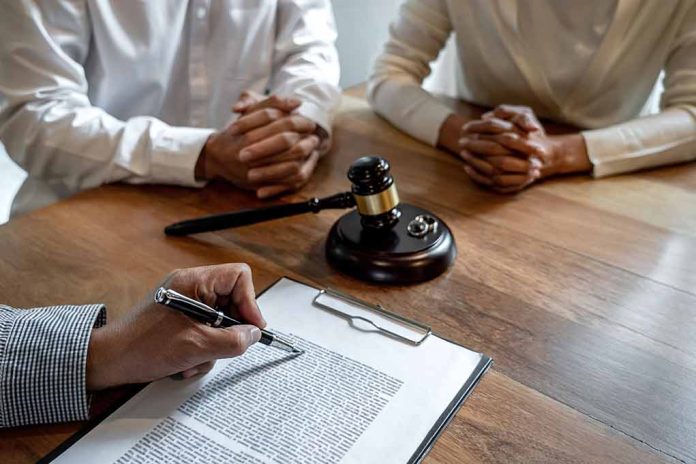 (ConservativeInsider.org) – Michael Oher, the football player featured in the movie "The Blind Side," has filed a lawsuit against the Tuohy family, claiming they profited from his life story and have never shared profits.
Tuohy points out that he was 18 years old when they were discussing adoption, and that was no longer an option given his age, so they created a conservatorship instead. The conservatorship allowed them to make money off his name and identity, removing his independence, he claims. He wants to end the conservatorship, receive fair compensation from the movie's profits, and be awarded punitive damages.
This new information hits the headlines in the 2017 'Below Deck' episode, showing the Tuohy family explaining how the movie came to be to Captain Lee. Sean Tuohy noted on the reality show that they had to give permission to use name and likeness, which he gave in exchange for script approval. Sean Tuohy claims that they made no money from the movie.
The feel-good story was Oscar-nominated in 2009 and grossed over $300 million at the box office. Oher claims that he received zero compensation from the movie.
The Tuohy family spoke out, calling this a shakedown and 'hurtful.' The Tuohy family attorney has claimed that the family is heartbroken over recent events and ridiculous claims. They claim to care deeply for him and will continue to defend their good name and intentions.
Oher claims that the family is worth hundreds of millions of dollars, and he is simply asking for $15 million to compensate him for his life story and likeness. Oher also wants the 2004 conservatorship removed as there is no need for such a situation. Oher is a grown man, has played in the NFL, and is not diminished in mental capacity. The fact that it remained after he turned 25 is unusual.
Copyright 2023, ConservativeInsider.org