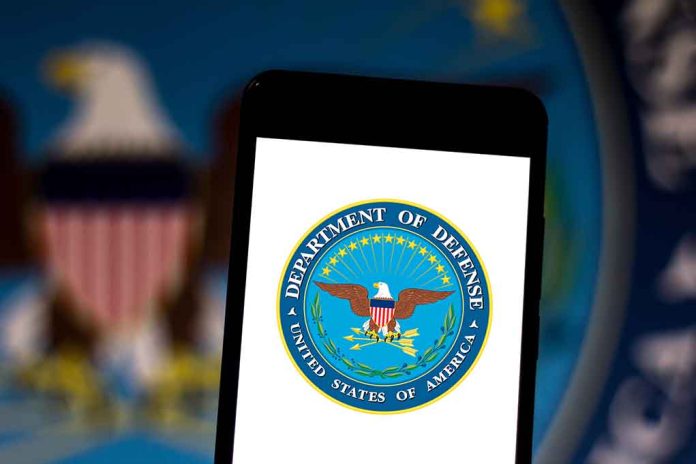 Pentagon Says China Is Getting the Most Benefit From US Technology Research
(ConservativeInsider.org) – American ingenuity is one of the cornerstones of economic and technological advancement. With this in mind, the federal government invests quite a bit of money into research and development. However, an exclusive report from The Epoch Times reveals China may actually be benefiting the most from the billions of dollars worth of research taxpayers fund every year.
On Wednesday, September 28, The Epoch Times shared details of a report from Senator Joni Ernst (R-IA), who called China "the ultimate beneficiary" of much of the research done by the Department of Defense (DOD) and its contractors. She alleges China consistently steals technology from the United States by exploiting small business programs.
"Washington is spending billions of your tax dollars every year… but the ultimate beneficiary of that effort may be… China," Sen. @JoniErnst said.

"That is the shocking conclusion of a Department of Defense (DoD) review." https://t.co/C0IZZbfsPp

— The Epoch Times (@EpochTimes) September 28, 2022
The Iowa lawmaker emphasized that Chinese officials will recruit research companies paid with US taxpayer dollars, dissolve their businesses, and rehire personnel at companies affiliated with the Chinese Communist Party (CCP), which then takes all the research. She did say there were already multiple examples of this occurring, but the report has not been released to the public.
Ernst will be giving her latest Squeal Award, an announcement made to shed light on terrible things happening in Washington, to the federal programs "that have allowed these double-crossing companies to take your money and run off to China" with incredible research developed by Americans for Americans. Ernst hopes this attention will keep the government agencies accountable for their actions.
Copyright 2022, ConservativeInsider.org