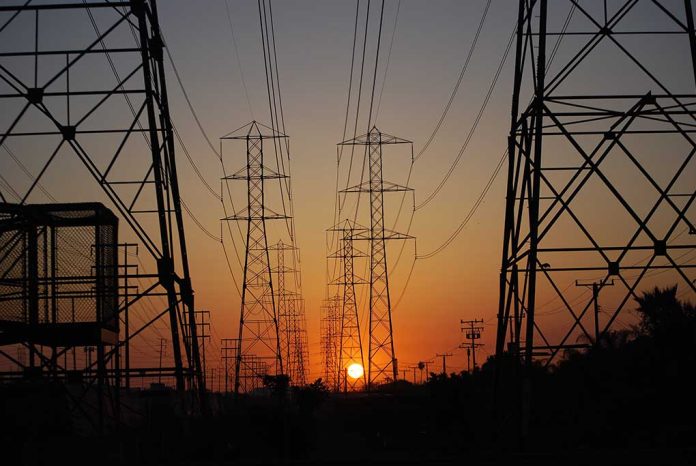 Power Plant EXPLODES – Shocking Video Released.
(ConservativeInsider.org) – The Ukrainian counter-offensive has driven Russian troops back out of its nation at a staggering rate. This month alone, President Volodymyr Zelenskyy's troops have recaptured over 1,000 square kilometers of land taken by Russia since its February invasion. However, as Russian troops retreated back to their homeland, they targeted Ukraine's infrastructure.
During the night of their retreat, the Russian military targeted Ukrainian power stations with missiles to bring down the power grid. One person caught one of the explosions on camera:
The Kharkiv CHPP-5 explosion was colossal. The entire thermal power plant was destroyed.

Despite over 30 years of independence, Ukraine hasn't managed to build a single thermal power plant. It definitely won't be able to replace any during war pic.twitter.com/rWIOdt0UuH

— LogKa (@LogKa11) September 12, 2022
The various retaliatory attacks have cut off much of the country's water and electricity supply, especially in the regions of Kharkiv and Donetsk that Russia had occupied. Most of the trains in the country run on electricity, bringing much of Ukraine's public transportation to a standstill.
Zelenskyy harshly condemned the attacks on social media, accusing Putin's troops of "terrorist acts" that targeted civilians. However, the Ukrainian leader did also highlight he would much rather be without running water than be occupied by Russian troops.
During this ongoing struggle, the Russian-occupied Zaporizhzhia Nuclear Power Plant in Ukraine shut down its final reactor, bringing the risk of a nuclear disaster much lower.
Ukrainian workers have restored some of the utilities to various settlements in its eastern region, but it will certainly be a long road ahead for the country to rebuild the infrastructure and immense cities that once stood before the war.
Copyright 2022, ConservativeInsider.org