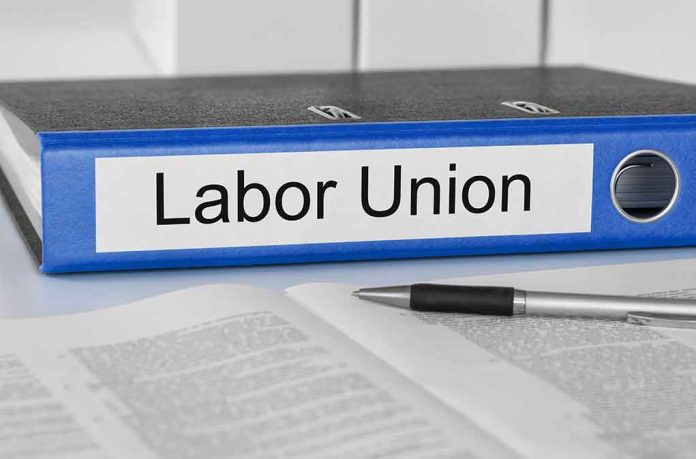 (ConservativeInsider.org) – In most cases, an employee shouldn't have to choose between their personal beliefs and keeping their job. However, one hospital employee in Tennessee faced such a decision when she had to pay union fees that supported pro-abortion organizations like Democratic campaigns and Planned Parenthood. As a practicing Catholic believing in the sanctity of life, she fought against this requirement and won.
On Friday, March 25, the National Right to Work Legal Defense Foundation announced that former Blanchfield Army Community Hospital employee Dorothy Frame reached a settlement with the Laborers International Union of North America (LIUNA). LIUNA, commonly known for its support of liberal policies and political candidates, required Frame to join it and pay union fees as an employee of the military hospital.
When Frame asked for a waiver from paying the dues because of her religious beliefs, LIUNA denied her request and stated it "does not appear well founded in [her[ Roman Catholic faith." After filing with the Equal Employment Opportunity Commission, the Union granted her request, but would not refund Frame for her previously paid dues. However, LIUNA did agree in the settlement to pay her $10,000 in damages and her attorney $30,000 in legal fees.
The Washington Free Beacon reporter more about this case:
Union Pays $40K Settlement in Religious Discrimination Case

Dorothy Frame's employer required her to join Laborers' International Union of North America. She said her dues funded pro-abortion advocacy, which violated her Catholic faith.

Via @PatrickHaufhttps://t.co/Hu0dn3uhDF

— Washington Free Beacon (@FreeBeacon) March 28, 2022
While this settlement was meager, it still represents an enormous victory for religious freedom and will set a precedent for future cases.
Copyright 2022, ConservativeInsider.org