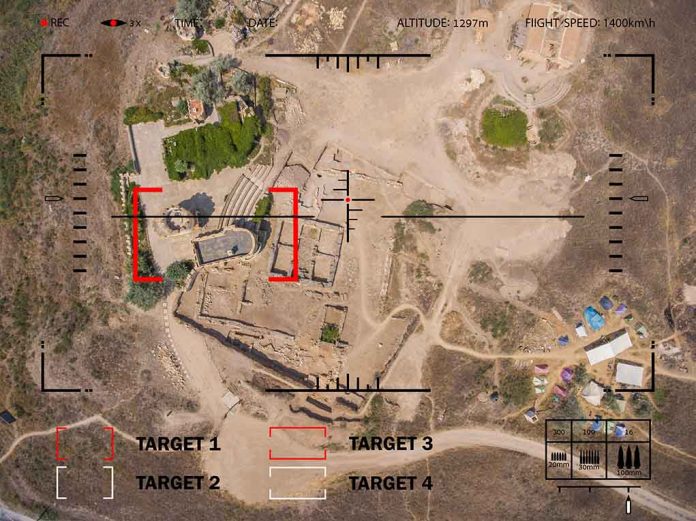 (ConservativeInsider.org) – A Russian missile has hit and destroyed a stockpile of depleted uranium. Cameras captured massive explosions at a depot where Ukraine stores uranium shells supplied by NATO. The shells are radioactive and can cause cancers and other serious illnesses, as well as posing a significant threat to ecosystems. The explosion occurred at the Starokostyantyniv Airbase in the Western Ukrainian city of Khmelnytskyi. Ukraine has confirmed the attack and said it destroyed "critical infrastructure" but did not acknowledge the presence of the uranium shells.
The supply of uranium, even depleted uranium, as well as supplying major weapons to Ukraine is widely viewed as an escalation of the war. Ukrainian President Volodymyr Zelensky visited the United Kingdom on May 15th, where he held talks with Prime Minister Rishi Sunak. Britain later committed to sending air defense missiles to Ukraine but stopped short of promising the fighter jets that Zelensky was seeking.
Ukraine is planning a major counter-offensive and told the UK leader that more weaponry is needed. Mr. Sunak said that he would support a "coalition" to supply fighter jets.
The Kremlin responded to the latest UK-Ukraine meeting saying it views the partnership "extremely negatively." Kremlin spokesperson Dmitry Peskov said, "Great Britain aspires to stand at the forefront of those countries that continue to pump weapons to Ukraine." He added that this would have no significant impact on Russian plans and will not impact the course of the Kremlin's operations.
President Zelensky also traveled to Germany and met with Chancellor Olaf Scholz. He called on Germany to join the proposed coalition aimed at supplying fighter jets to his country. Germany agreed to provide tanks, air defense systems, and armored vehicles and pledged a further $3 billion in financial support.
French President Emmanuel Macron also met Zelenksy as he briefly visited European allies. Mr. Macron pledged his country's continued support.
Meanwhile, a Chinese envoy reached out to European leaders, calling for multi-party discussions on how to bring the crisis to an end.
Copyright 2023, ConservativeInsider.org