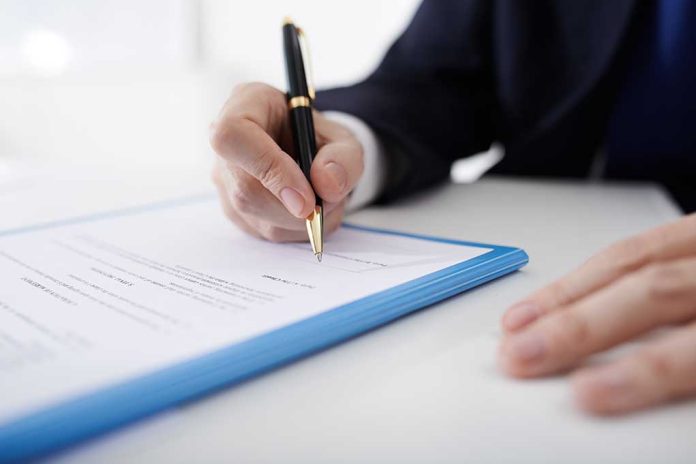 (ConservativeInsider.org) – It's been four years since President Donald Trump pulled the United States out of the 2015 Iran Nuclear deal. Now, new reports show the US may be close to signing a new agreement with the middle eastern nation, potentially lifting economic sanctions on the rogue nation as it speeds towards nuclear capability.
On Thursday, March 3, Jalina Porter, the US State Department's principal deputy spokesperson, announced the two countries are "close to a possible deal" after another meeting at a Vienna hotel. Chief British negotiator Stephanie Al-Qaq echoed these words on Twitter:
We are close. E3 negotiators leaving Vienna briefly to update Ministers on state of play. Ready to return soon. #ViennaTalks #EndgameViennaTalks

— Stephanie Al-Qaq (@salqaq) March 4, 2022
Yet, the same day, the UN's International Atomic Energy Agency announced Iran had doubled its stockpile of enriched uranium recently, meaning the nation is getting quite close to being able to make a full-fledged nuclear bomb. Understandably, critics are looking intensely at any new nuclear deal and determining if such an agreement would keep the Iranian regime from developing its nuclear program.
If the United States does not sign this new deal, Iran will remain under various economic sanctions and restrictive policies. While the regime has been able to continue enriching uranium under these sanctions, some Western nations think any deal is too little too late given how much nuclear material the country already has in stock. Hopefully, negotiators will soon find a policy to keep Iran from developing its nuclear capabilities much further.
Copyright 2022, ConservativeInsider.org