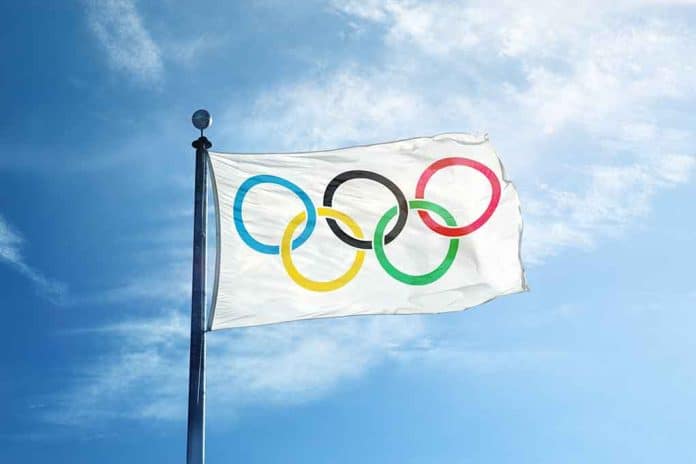 (ConservativeInsider.org) – As the world looks forward to the 2022 Beijing Winter Olympics, many people want to make sure viewers and participants do not overlook the atrocities China is committing nearby. A US commission is even asking the United Nations to release a report on the persecution of the Uyghur ethnic group before the opening ceremonies on February 4.
On Tuesday, January 18, the bipartisan Congressional-Executive Commission on China (CECC) asked the UN Human Rights Commission to release its report on violations in the Xinjiang region before the international games begin. In December 2021, the UN said it was finalizing the genocide report, but was hoping to gain physical access to the region before releasing it.
The CECC shared its full letter to the UN High Commissioner for Human Rights on Twitter:
CECC Chairs @SenJeffMerkley and @RepMcGovern ask @UN High Commissioner for Human Rights @MBachelet to release report on #Xinjiang before the 2022 Winter #Olympics. @UN_SPExperts @UNHumanRights https://t.co/qL7xqelAPF pic.twitter.com/hLHmYhUhFz

— China Commission (@CECCgov) January 18, 2022
Specifically, US lawmakers want the UN to "reaffirm the fact that no country is beyond scrutiny or above international law." This comes as the United States, UK, Canada, Lithuania, Australia, and a few other nations have already announced a diplomatic boycott of the games. However, most are still sending their athletes to compete.
In contrast, UN Secretary-General António Guterres has plans to attend the Beijing games after a December 2021 invitation from the International Olympic Committee. In the coming weeks, the world will learn so much about the values of different nations as they choose to take a stand against China — or not. What do you think each nation and the UN should do?
Copyright 2022, ConservativeInsider.org