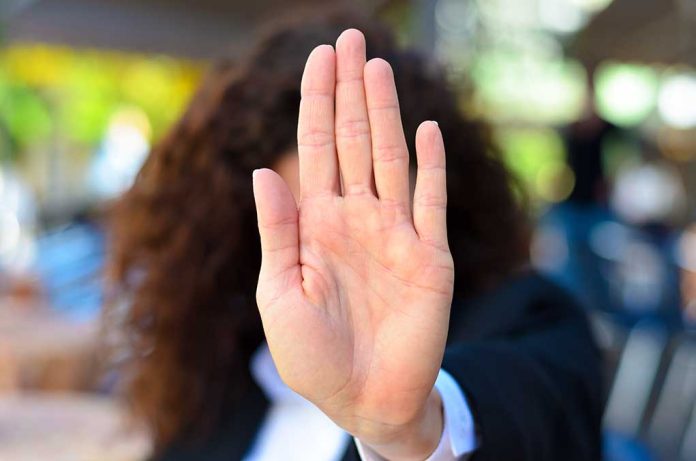 (ConservativeInsider.org) – The United States and Russia hold nearly 90% of all nuclear weapons in the world. Controlling and regulating this amount of firepower is essential to the security of the world. For years, these two nations shared information about their arsenals, limited their size, and allowed inspections of them under the New START treaty. However, in February, Russian President Vladimir Putin suspended his country's participation in the agreement.
Cooperation Fades Between US and Russia
On Tuesday, March 28, White House National Security Council Spokesman John Kirby told reporters that since Russia has stopped complying with the treaty's requirement to share information about nuclear weapons between the nations, the US will likewise withhold its information from Russia. Putin cited the US support for Ukraine as his reasoning for backing off of the treaty, although the leader did emphasize he was suspending, rather than withdrawing, from the agreement.
"Since they have refused to be compliant…we have decided to likewise not share that data."

The US halted the exchange of key information on its nuclear arsenal with #Russia, citing Moscow's decision to suspend its participation in the #NewSTART treaty. https://t.co/Q6P1y8ONJb

— The Epoch Times (@EpochTimes) March 29, 2023
According to Reuters, during the conference call, Kirby did highlight that the US "would prefer to be able to" share the information with Russia, but only if Putin is willing to agree to such terms. While the US has stopped the biannual data exchange, a spokesperson did highlight it would stay true to the rest of the treaty's requirements.
How Many Nuclear Weapons Are Out There?
Since 2010, the New START Treaty limited the number of deployed nuclear missiles to 1,550 deployed strategic warheads and 700 land and sea-based nuclear missiles. While inspections ensured the nations held to these standards for years, they stopped in 2020 and never resumed. So, there is now no oversight to keep Russia accountable for these numbers.
Putin also announced on March 25 that he planned to move some of these deadly weapons to Belarus by July 1, which would put them much closer to NATO allies and the war in Ukraine. If he follows through on this threat, it would mark the first time in almost 27 years that Russia stored nuclear weapons outside of its own country. According to The Epoch Times, NATO Spokeswoman Oana Lungescu said the decision would be "dangerous and irresponsible."
China Speaks Up
Seeing the tension rise between the two powers, China reminded the world, including Russian President Putin, of the horrors of a nuclear war on Monday. During a press briefing, China's Foreign Ministry Spokesperson Mao Ning said that "a nuclear war cannot be won and must never be fought" and, therefore, it "should be avoided and strategic risks reduced." Ning doubled down on asking for diplomacy to de-escalate the situation.
Copyright 2023, ConservativeInsider.org