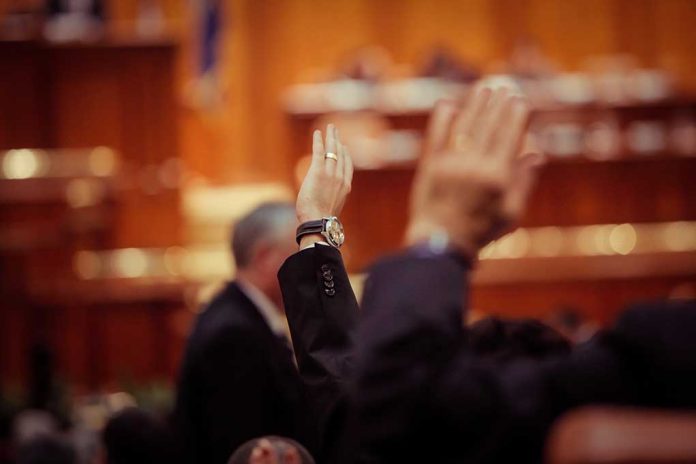 (ConservativeInsider.org) – The federal government regulates a wide variety of things, including many of the waterways in the United States. In the 1980s, the term WOTUS, short for waters of the United States, was used to identify various waters and wetlands that, if changed or affected, could alter domestic and international commerce. Over the years, various administrations have changed the exact definition of WOTUS. Now, the US House is trying to stop President Joe Biden's latest version from taking effect.
On Thursday, March 9, the House of Representatives voted 227-198 to halt Biden's WOTUS rule from taking effect on March 20. If the upper chamber passes its identical bill, it will head to POTUS' desk for a signature. However, according to the National Association of Counties, Biden plans to veto the resolution.
If the new rule takes effect, it would widen the definition of "navigable waters" that the Clean Water Act allows the federal government to regulate. Representative David Rouzer (R-NC) called the new rule "a nuclear warhead aimed squarely at our farm families, small businesses, homebuilders, every property owner, and entire communities."
Hardworking farmers don't need more government red tape.

Yet the Biden Admin is trying to regulate everything from small creeks & puddles.@HouseGOP is REVERSING Joe Biden's flawed & burdensome WOTUS rule that tramples on the property rights of Americans especially #NY21 farms. pic.twitter.com/zaIZU3onof

— Rep. Elise Stefanik (@RepStefanik) March 9, 2023
As this bill heads to the Senate, the 49 Republicans there only need two Democrats to join them in order to send it to the president. Thanks to the Congressional Review Act, it only takes a simple majority in the Senate to disapprove this rule change. If the disapproval stands, the definition of WOTUS would stay with its previous definition.
The Supreme Court is also set to hear a challenge to the new WOTUS rule in the case Sackett v. Environmental Protection Agency, where the government stopped a couple from building a home on the land they owned due to its designation as a wetland. The justices are expected to issue a ruling on this case in June.
As this legislation is split very close to party lines, it is a perfect opportunity for Americans to contact their representatives in Washington, both in the House and the Senate, to let them know which way they would like them to vote on topics like this.
Copyright 2023, ConservativeInsider.org