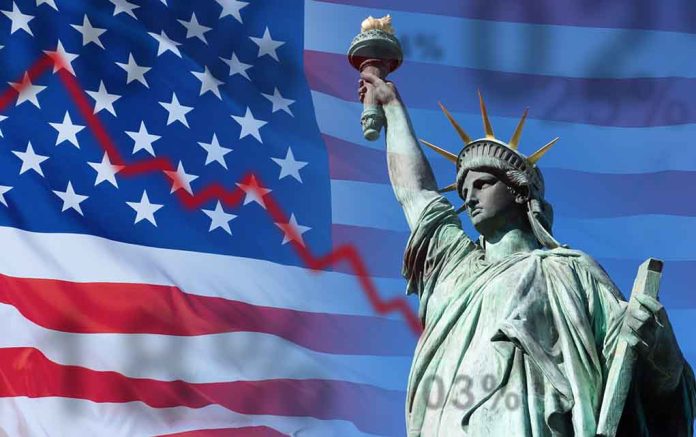 (ConservativeInsider.org) – Americans have been experiencing intense inflation coupled with shipping delays alongside international tension between various powers. Now, the Federal Reserve has crunched some numbers and put the reality of what consumers are experiencing into perspective.
According to a recent news release from the Fed, American household net worth has gone down by $0.4 trillion in the third quarter for a total of around $6.8 trillion in the first three quarters of 2022. While US households experienced a drop in wealth, they simultaneously increased their debt by 6.3% in the third quarter. Even though real estate did increase the wealth of those who owned their homes, it only provided a bump of $0.7 trillion overall.
For comparison, the $6.84 trillion decrease in wealth from January to September 2022 was a major hit to Americans compared to the past two years, which saw a gain of $18.78 trillion in 2021 and $14.80 trillion in 2020. However, when experts adjust these numbers for inflation, the latest almost $7 trillion drop in household financial status feels like $13.5 trillion in the current economy, according to MarketWatch.
Opinion: Household wealth falls $13.5 trillion, second worst drop on record https://t.co/b0bgSzM0SU

— Tom Fitton (@TomFitton) December 11, 2022
The only drop in household wealth since experts began tracking the numbers in 1959 larger than this one happened during the 2008-09 financial crisis. These numbers show that the pain citizens are experiencing paying energy bills, buying groceries, and trying to celebrate the holidays is quite real.
Copyright 2022, ConservativeInsider.org