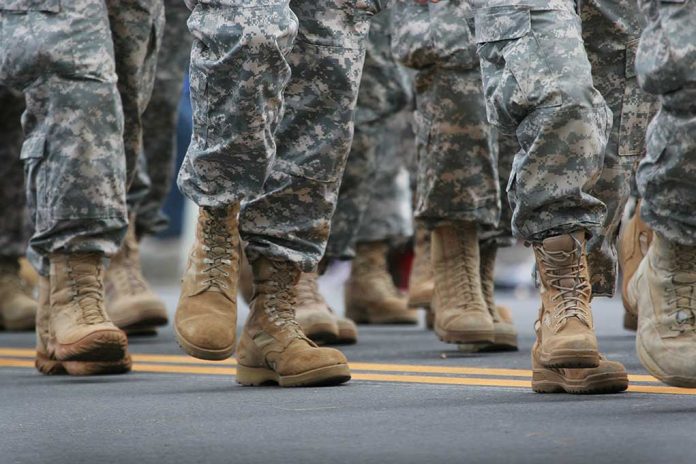 (ConservativeInsider.org) – Countries around the world are constantly increasing and bettering their firepower. This means they develop faster missiles, stealthier planes, and even extensive cyberattack networks. To stem the threat in the skies, the US Air Force commissioned a new version of the F-15, dubbed the F-15EX Eagle II. Recent tests show it is the most capable jet yet.
In 2020, the US military ordered the F-15EX bombers from Boeing. They received two of the $80 million apiece planes at the beginning of 2021 and have spent the past two years testing them and training pilots to operate the machines.
Previous versions of the F-15 could only carry between six and eight warheads at a time, but the new jet can carry and launch up to 12 air-to-air missiles. It also can carry the most weight in weapons of any F-15 model at 13.6 tons.
Technology is taking the F-15 to new heights! Find out how the F-15E Strike Eagle and F-15EX Eagle II will play big roles in the future fighter force. pic.twitter.com/ztv507vz24

— Global Defense Insight (@Defense_Talks) December 19, 2022
The new jet is expected to fly at least 20,000 flight hours. According to Fox News, the cost of the new machine averages out to $29,000 per flight hour, which is one-third the cost of the F-35.
Boeing highlighted that the plane provides "best-in-class payload, range and speed" and will be the "backbone" of the US Air Force for decades. The defense company highlighted how the aircraft was developed digitally first, lowering development costs for the military and US taxpayers. Boeing also emphasized the jet is equipped with advanced radar and sensors to face down "new and emerging threats."
The Air Force is set to receive six more F-15EX's this year and up to 76 in the next five years. In total, the USAF wants 144 of these brand-new weapons. Looking forward, these jets will likely carry hypersonic missiles and other brand-new technologies soon as a show of force to remind other nations the US is not to be reckoned with.
Copyright 2023, ConservativeInsider.org