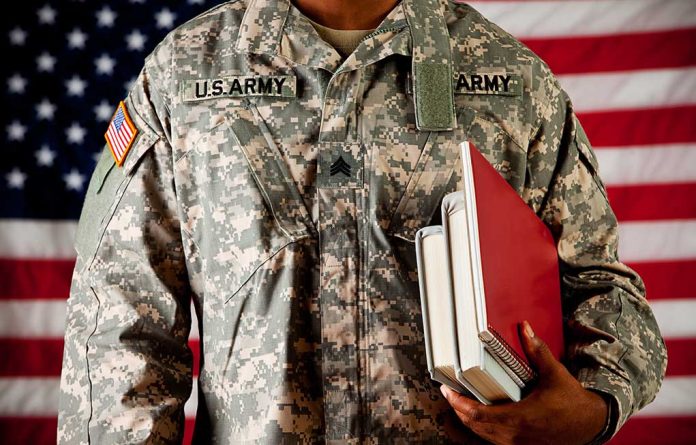 (ConservativeInsider.org) – Military recruitment in the United States has taken a hit in the last two decades, and one of the biggest issues is the rising obesity rates among people of recruitment age. Falling academic skills is another prominent issue. According to estimates by Army officials, less than a quarter of Americans between ages 17 and 24 are qualified to serve.
Recent reports from the Pentagon indicate that 77% of Americans within recruitment age are ineligible for service, due to a variety of factors, including obesity, drug use, and physical or mental health issues. The Centers for Disease Control and the U.S. Department of Health and Human Services recently teamed up to create an infographic in which they describe the dire recruitment situation as a threat to national security.
In order to combat increased obesity rates among recruits, the Army has created a new program called the Future Soldier Preparatory Course, which invites those who want to join the Army but who are over the weight limit to participate in a program to lose weight and increase their physical fitness. Those recruits are sent to Fort Jackson in South Carolina for a 90-day training camp, and if they lose the amount of weight necessary to meet recruitment guidelines, they are then sent off to basic training.
Weight issues are not the only reason why the military is struggling to recruit new members. Many recruits do not possess the academic abilities required for recruits. The Future Soldier Preparatory Course has an academic track in addition to their fitness track which gives recruits tutoring in order to bring up their score on the Armed Services Vocational Aptitude Battery (ASVAB).
The Future Soldier Preparatory Course was tested as a pilot program, and after significant success, the Army decided to make it a fully-fledged school and make the program permanent. Of the 989 recruits from the most recent graduating class of Army basic training, 278 attended the preparatory course first.
Copyright 2023, ConservativeInsider.org