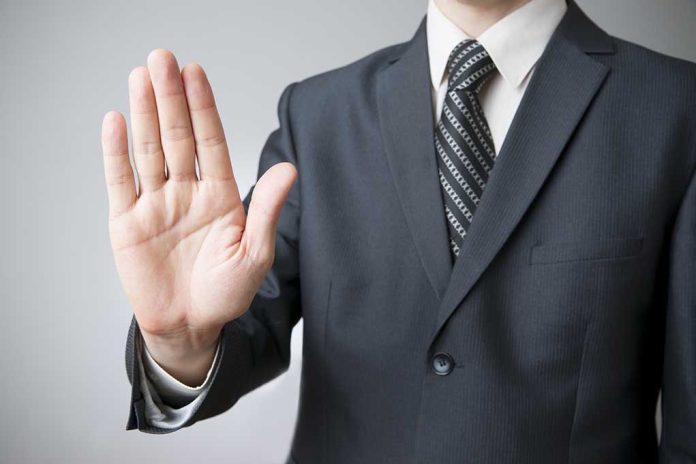 (ConservativeInsider.org) – Gov. Glenn Younkin, A Virginia Republican, revealed on May 1, 2023 that he would not be launching a bid for the White House in the 2024 election this year, stating he is going to remain solely focused on providing leadership for his state. The remarks were made as a reply to a question that was posed by Gerard Baker, the Editor-at-Large for the Wall Street Journal, during a chat with the Milken Institute at an event called "Governing America," the Daily Wire said.
After being asked whether or not he was planning a 2024 bid for the presidency, Youngkin responded by stating he was going to fucs on doing work in his state this year, noting the upcoming races later in November concerning seats in Virginia's House and Senate. According to CBS News, the GOP is in control of the Virginia House and are working around the clock to flip the state red in the Senatw, which is now overseen by the Democrats.
Politico reported that Youngkin told Baker during their conversation that he feels he and the GOP are doing a good job in the state and thinks now is the perfect opportunity to bring over more voters.
Youngkin gained fame on the national stage after he scored a victory and took the governor's seat in 2021, which encouraged other Republicans all over the country to stand up and attempt to flip states that had previously been strongholds for President Joe Biden.
Youngkin recently delivered an address at the Ronald Reagan Presidential Library located in Simi Valley, California, where he chatted about the direction of the Republican Party.
During the speech he said, "We don't have to rely on who yells the loudest to win." He then said victory could be achieved by effectively sharing a message of hope.
An aide working for Youngkin later on stated that while the Republican governor ruled out joining the race right now, that doesn't mean he won't throw his hat in the ring later on.
Copyright 2023, ConservativeInsider.org