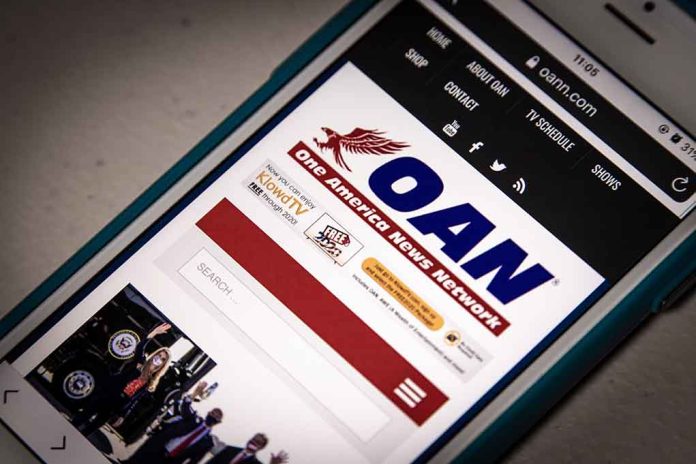 OAN DISASTER – They're Being Forcibly Removed!
(ConservativeInsider.org) – Every news network has a different perspective, as bias is simply a part of life. Many loyal Donald Trump supporters favor the One America News Network (OAN) for its conservative viewpoint and dedication to reporting on election integrity, freedoms, and protecting the rights granted to citizens in the US Constitution. However, Verizon is removing the popular network from its cable lineup after the two failed to reach an agreement during the latest round of negotiations.
As of Sunday, July 31, Verizon will no longer stream OAN to its Fios TV customers. In a statement to the Washington Examiner, a spokesperson for the communications company said the agreement had been "a typical, business-as-usual carriage negotiation," but in the end, "OAN failed to agree to fair terms." This decision came just three months after DirecTV dropped the conservative news network after progressive organizations like Media Matters for America and Greenpeace USA asked providers to remove OAN from their offerings.
OAN officially dropped by Verizon, its last major carrier https://t.co/AYbhLGeVv2

— Bo Snerdley (@BoSnerdley) July 22, 2022
Now, OAN is not contracted by any major carriers. Instead, only the Alaska-based General Communications Inc. will stream it, as well as smaller online streaming platforms like KlowdTV and Vidgo. People wanting to watch the station can still watch its live stream online through the OAN website.
With this major loss of revenue, however, some experts wonder if OAN will be able to continue providing the same level of news and service to its customers that it has for years.
Copyright 2022, ConservativeInsider.org