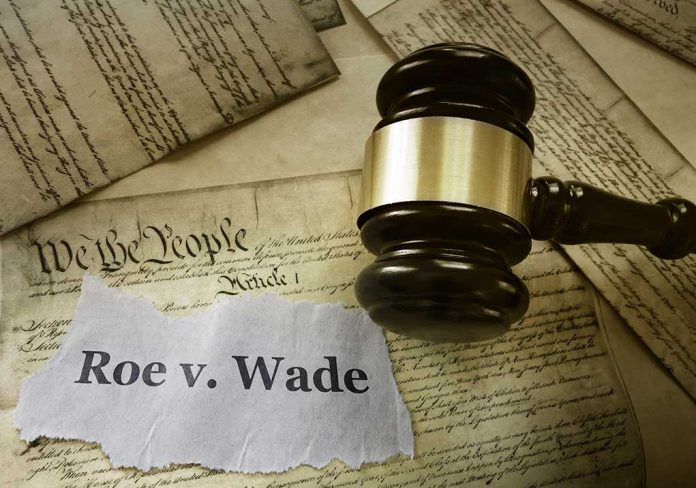 (ConservativeInsider.org) – In 2020, when the Senate confirmed former President Donald Trump's nominee, Amy Coney Barrett, to the Supreme Court (SCOTUS), it cemented the court's 6-3 conservative majority. Pro-life Republicans were thrilled because it looked like the high court might finally reverse its decades-old abortion precedent. Now, a newly-elected official is calling on the justices to do exactly that.
Virginia Attorney General Jason Miyares (R) reversed the state's opinion on the Mississippi abortion law that bans the procedure at 15-weeks. The previous Democratic leadership in the state signed on with 21 other states asking the justices to throw the law out, but Miyares has a different view. In a brief to the court, he stated he believes the "Constitution is silent on the question of abortion." Instead, the AG believes the SCOTUS should allow the states to decide their position on the matter.
"Virginia's newly elected Republican attorney general has urged the Supreme Court to overrule Roe v. Wade and hand abortion authority over to the states, reversing the commonwealth's legal position in a landmark challenge now pending before the court."https://t.co/e0RYnHF2vq

— The Article III Project (A3P) (@Article3Project) January 25, 2022
The attorney general also believes the case of Planned Parenthood v. Casey, which set the fetal viability threshold for abortions, was incorrectly decided. Again Miyares told the high court he believes the justices should leave it to the state to resolve those issues.
The justices are set to rule on the Mississippi case at any time. They heard arguments for the case on December 1, and their ruling will be the most consequential in almost 50 years. If the court rules for the southern state, it will reverse Planned Parenthood v. Casey and severely limit Roe v. Wade. Such a decision could save the lives of hundreds of thousands of unborn babies every year.
Copyright 2022, ConservativeInsider.org