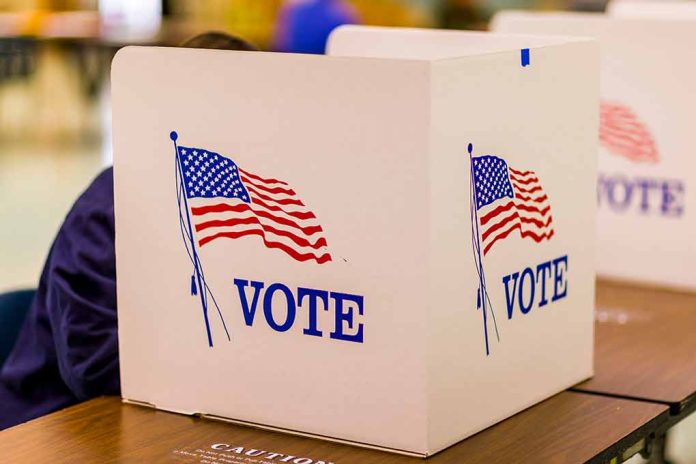 (ConservativeInsider.org) – According to a CNN poll released on Tuesday, the vast majority of Americans believe that the Justice Department's indictment of Donald Trump was motivated by politics, CNN reported.
While 61 percent of respondents in the latest CNN poll approve of the DOJ's decision to indict Trump over his mishandling of classified documents, 71 percent of respondents believe the decision was politically motivated, with 54 percent saying politics played a major role and another 17 percent saying politics played a minor role.
On a small minority, 18 percent, said politics played no role in the DOJ's decision.
The belief that politics played a role in the indictment was shared across party lines, with 53 percent of Democrats, 67 percent of Independents, and 92 percent of Republicans saying politics played either a major or minor role.
Regardless of the role politics may have played in the indictment, a majority, 55 percent, still say that Trump's actions were illegal. Another 30 percent described Trump's actions as unethical but not illegal. While only 15 percent agreed with Trump's claim that he did nothing wrong.
When asked if Trump should continue his presidential campaign after being indicted on federal charges, 59 percent of all respondents said Trump should drop out while 41 percent said he should continue his campaign.
Among Republican and Republican-leaning respondents, only 26 percent think Trump should drop out because of the indictment. Additionally, 54 percent of Republicans said their decision whether or not to support Trump will not be impacted by his indictment.
Meanwhile, among Republican primary voters, Trump's support has softened somewhat after his arraignment last week. The CNN poll found that 23 percent of Republicans said they would not consider supporting Trump under any circumstances. This is a 7-point jump from CNN's poll in May when only 16 percent said they would not consider supporting Trump.
Trump's favorability also took a hit between May and June, dropping 10 points among Republican respondents, from 77 percent in May to 67 percent in the latest poll.
Copyright 2023, ConservativeInsider.org