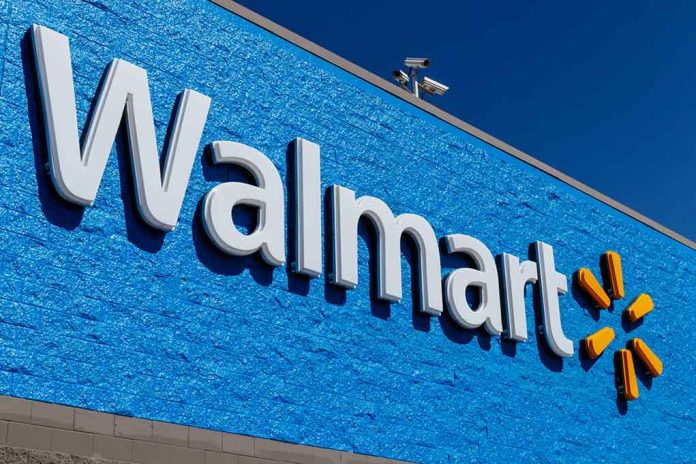 Walmart Drastic PRICE Change Ordered
(ConservativeInsider.org) – Walmart is a staple low-cost store in many American towns. In some, it is the only spot to get a wide variety of everyday-use items at one place, from curtains and groceries to a new bike. Now, prices will be even lower as the retailer deals with changing consumer trends amidst intense inflation.
On Monday, July 25, Walmart announced that it lowered its profit outlook for both the second quarter and the entire fiscal year. The corporate press release noted customers are spending less on general merchandise, thus "requiring more markdowns to move through the inventory, particularly apparel." It also highlighted that the company is working through its storage backlog that stemmed from delayed shipments that finally arrived in the states in recent months.
BREAKING: Walmart, a bellwether for the retail sector that caters to cost-conscious shoppers, said its full-year profit would decline 11% to 13%, compared to the 1% fall it previously forecast. It pledged to cut prices of clothing and general merchandise more aggressively.

— Unaffiliated Voter (@WayneDupreeShow) July 26, 2022
Doug McMillon, Walmart Inc. president and CEO, wrote that his company has been "encouraged by the start we're seeing on school supplies," showing that Americans are still willing to spend money on goods they deem essential.
While a major retailer like Walmart has now acknowledged the shrinking economy and high inflation, the White House still refuses to define a "recession" for the public.
As Walmart works through lowering its prices of items people simply could not otherwise afford, it's refreshing to see this big retailer step up and recognize how tough it is for many Americans to stretch their dollars these days.
Copyright 2022, ConservativeInsider.org