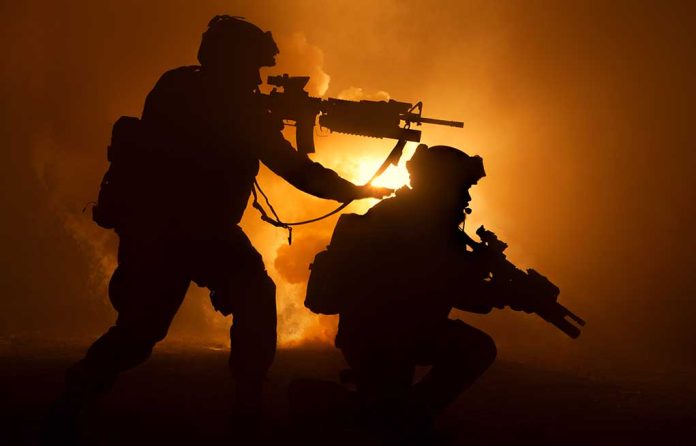 U.S. Under Threat By Unexpected War Drills Close to Our Borders
(ConservativeInsider.org) – Alliances are one of the strongest ways a nation can bolster its defenses. When one country promises to come to the aid of another if it is under attack, it certainly discourages potential conflict with other countries. However, a new report shows there may be a new, international friendship blossoming between a myriad of authoritarian regimes hoping to show off their militaries on America's doorstep.
The "Bolivian Hurricane" Takes Shape
The Center for a Secure Free Society (SFS) released a report on June 29 warning of growing support for the Bolivarian Alliance for the Peoples of our America (ALBA). While Columbia's president-elect, Gustavo Petro, did not outright declare he would join ALBA, which includes Bolivia, Nicaragua, Cuba, and Venezuela, those nation's leaders did note that Columbia would be "victorious" when "united" just minutes after Petro's election.
If the Columbia leader, who will be inaugurated on August 7, officially joins the alliance, it will have another nation likely willing to continue pumping out cocaine and hosting criminal groups within its borders. However, that is not the only alliance likely to grow in the coming months.
Venezuela Hosts International War Games
While the world keeps tabs on Columbia's next moves, Venezuela will hold military exercises, dubbed the "Sniper Frontier," in August with close to a dozen other countries. The SFS report called this a "Bolivian Hurricane" as the war games will feature nations like China, Russia, and Iran.
This momentum comes as Venezuela's Nicholas Maduro wrapped up a June tour of the Middle East, Europe, and Asia, where he met with leaders of Algeria, Qatar, Azerbaijan, Kuwait, and Iran to focus on strategic ties and oil trade agreements.
These new talks also preceded Brazil and Iran's June 27 applications to join the BRICS Business Forum. This meeting binds together Brazil, Russia, India, and China through trade ties, although it is likely also to show an alliance of military forces as well. Between the growing support for militaristic regimes and new nations hoping to gain strength and protection from major international players like China and Russia, it appears there truly is a "Bolivian Hurricane" on the rise.
This Show of Force Sends a Signal to the US
By bringing military personnel to Venezuela, China, Russia, and Iran are showing the United States and President Joe Biden how close they can get to the US border. Joseph Humire, a national security analyst and executive director of the SFS, told the Washington Free Beacon that the nations are hoping the exercises will start "normalizing military movements of US adversaries" and begin "weakening the moral legitimacy of Democracies in Latin America."
Hopefully, our government understands the potential threats to national security and has a plan should the war games ever reach our shores.
Copyright 2022, ConservativeInsider.org