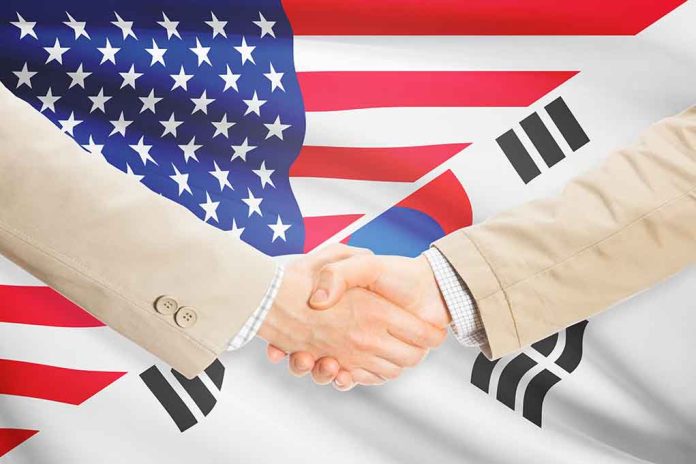 Kim Jong Un On Alert As War Games Loom
(ConservativeInsider.org) – In recent weeks, tensions have been rising on the Korean peninsula as North Korea threatens to bomb its southern neighbor In response, South Korea is teaming up with the American military for a set of battle exercises the likes of which the area has not seen for five years.
Sometime in August, the US and South Korean troops will team up for in-person military simulations named Ulchi Freedom Shield, where they practice destroying the northern aggressor's nuclear and missile silos as well as supply chains. Sources that spoke with the Daily Beast believe the war games will end with a "decapitation" scenario, in which the armies practice assassinating North Korean Dictator Kim Jong-un.
US and South Korea to resume large-scale field exercises under new name https://t.co/2VhF1fYj7N via @starsandstripes

— Nino Brodin (@Orgetorix) July 22, 2022
These allies have not practiced in person together in over five years. The last time it was scheduled was in 2018, but President Donald Trump canceled them after a meeting with the North Korean leader. The US and South Korea chose to do limited computerized simulations that year in exchange for Kim limiting his nuclear program.
However, this latest round of war exercises comes as numerous US allies believe North Korea is preparing to test another nuclear missile, which it last did in 2017. Will this show of strength make Kim think twice before attacking a US ally or releasing a nuclear missile on the world?
Copyright 2022, ConservativeInsider.org