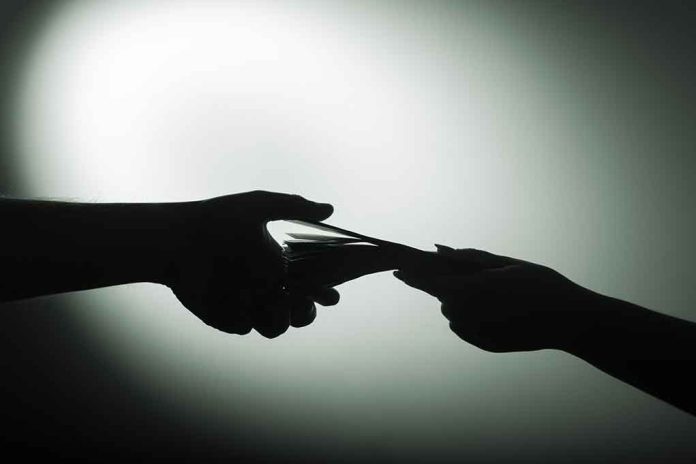 (ConservativeInsider.org) – From his drug use and sketchy business dealings to the rocky relationships with his family, Hunter Biden's life choices often come into question while his father serves in the White House. So, when President Joe Biden announced that lawyers had found classified documents in his Delaware home, many people wondered if his disgraced son had anything to do with them.
One reporter believes there could be a major connection.
After Biden revealed how he had numerous classified papers next to his 1967 Corvette Stingray in the garage of his multi-million dollar Delaware home, he assured listeners the building was at least locked. Knowing this is a violation of federal law, New York Post reporter Miranda Devine dug through some paperwork looking for connections between that home and Hunter Biden. She found it in a background screening request Hunter filed in July 2018, where he claimed he owned the home yet also paid a monthly rent of $49,910.
In 2018 Hunter Biden claimed he owned the house where Joe Biden kept classified documents alongside his Corvette in the garage Via @jj_talking pic.twitter.com/L7c80MRRiS

— Miranda Devine (@mirandadevine) January 12, 2023
Both of these scenarios seem unlikely, as nearly $50,000 a month for rent paid to his father is an exorbitant amount of cash. Could that have been an annual rent charged? There is also nothing to indicate that Hunter Biden owned the home in any way. In addition, it is not known if any rent payments were actually paid to President Joe Biden or if there was a plan or lease of any sort.
If Hunter Biden had access to his father's home and garage while these classified documents were hidden inside, he could have read or shared their contents while making the various business deals he did with foreign nations, including China. While the Biden administration continues to downplay these findings, an investigation is now underway into the security of these documents.
Copyright 2023, ConservativeInsider.org