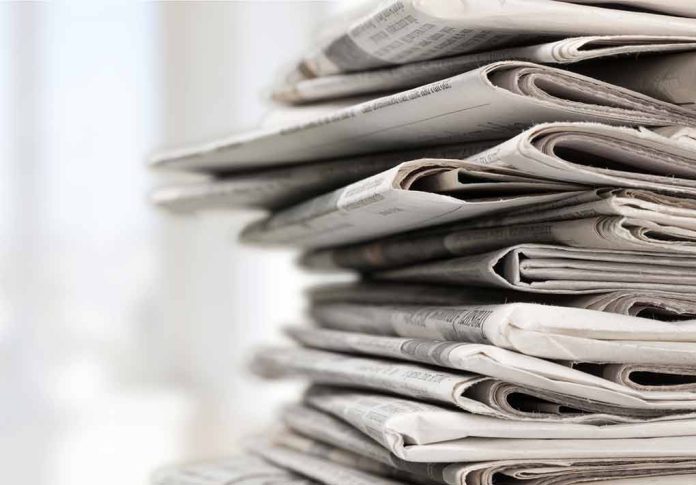 (ConservativeInsider.org) – Dave Portnoy founded Barstool Sports, a sports and pop culture company. He has recently found himself at odds with Washington Post reporter Emily Heil. Heil had previously been reaching out to pizzerias and sponsors of Portnoy's "One Bite Pizza Festival" to ask them if they had hesitations about working together with Portnoy, who allegedly has a history of misogynistic commentary and problematic behavior. Portnoy did not appreciate Heil's attempt to derail his pizza festival and contacted her directly and recorded the conversation.
The call details have been made public and Heil admits to intentionally misleading advertisers into speaking negatively about the pizza festival. She claims it is a "press tactic to get a response". The phone call was recorded as a video and has been viewed over 40 million times. According to Portnoy, these blatant actions bring to question modern journalism tactics in the name of activism and free speech. Portnoy has lamented that the journalist in question was caught acting inappropriately and the article was still published with unproven allegations and statements.
Portnoy noted that no sponsors or pizzerias withdrew from the event in any capacity. In response to the reporter's actions, many supported Portnoy for his tireless efforts for small businesses and the positive publicity the event garnered. The pizzerias noted that his reviews can increase their revenue in addition to providing funds for the Barstool Fund, a non-profit organization that provided tens of millions of dollars to restaurants and small businesses that required a bit of help during the pandemic.
Dave Portnoy has his fair share of negative publicity on the Internet but conversely, he also has fans and supporters. Portnoy has withstood sexual assault allegations, racist comment allegations, bad behavior and unprofessional conduct. Yet, he remains popular and has a large and loyal online presence.
Copyright 2023, ConservativeInsider.org