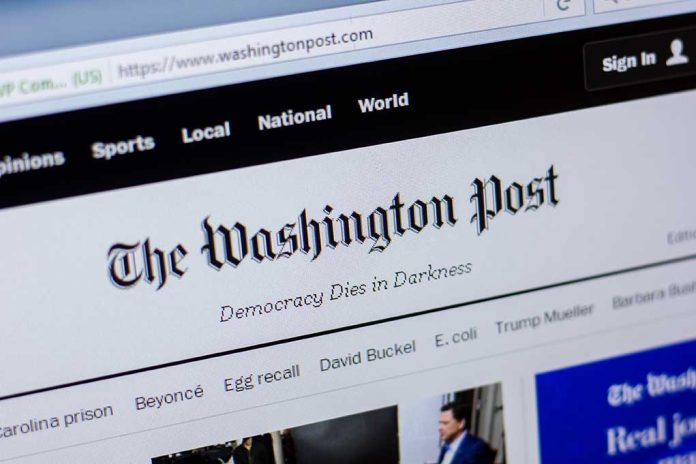 (ConservativeInsider.org) – After Elon Musk took over Twitter, many people assumed he would try to shed some light on the company's past. He eventually began this process by sharing documents, now dubbed the "Twitter Files," with journalists who reported on them. However, when covering this story, the Washington Post originally labeled the independent reporters as Conservatives but quickly — and quietly — reversed that tag once it received pushback online.
On the evening of Monday, December 12, the Washington Post published an article titled "Twitter dissolves Trust and Safety Council." It called Twitter Files reporters Matt Taibbi and Bari Weiss "conservative," despite their resumes containing outlets like The New York Times and Rolling Stone.
"Conservative" is just a smear to the MSM. It has no other meaning except to brand someone as unworthy. To signal to its readership that such a person can be safely ignored. https://t.co/SEyb6ebMPw

— Abigail Shrier (@AbigailShrier) December 13, 2022
This sparked a public outcry on social media, emphasizing how the new outlet may have used the term "conservative" to try and discredit the reporters. Possibly targeting them because they are now highlighting how Twitter moved to censor right-wing voices in 2020, including President Donald Trump and people who spread information about Hunter Biden's laptop.
NEW: The Washington Post stealth-edited a report that initially labeled Matt Taibbi and Bari Weiss "conservative journalists" after Fox News asked the paper to respond to the backlash it was receiving.https://t.co/664yEj1lRb

— Joseph A. Wulfsohn (@JosephWulfsohn) December 13, 2022
Fox News Digital asked The Washington Post to comment on why it labeled the reporters "conservative." Rather than responding to that request, the newspaper stealth-edited the article to remove the word without leaving a comment as to what it changed in the report. Now, readers are left to decide whether they still trust the paper after its sneaky editing procedures.
Copyright 2022, ConservativeInsider.org