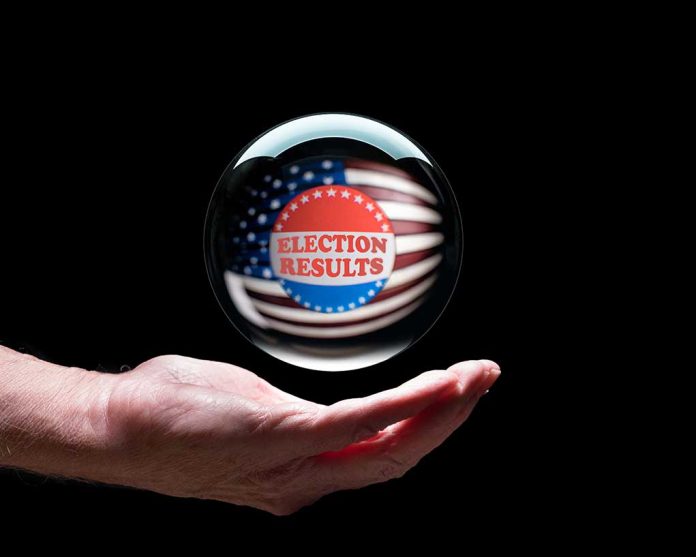 Runoff for Walker/Warnock Coming in December
(ConservativeInsider.org) – Georgia is hitting election headline news again as neither of the candidates for Senate garnered enough votes to nab a seat in the upper chamber of Congress. As neither candidate took over 50% of the votes, they will face off against each other in a December runoff.
Democratic incumbent Raphael Warnock (D-GA) is currently the junior Senator for the state. He is also the lead pastor of Ebenezer Baptist Church in Atlanta, and is facing off against former NFL star Herschel Walker (R).
As of Wednesday, November 9, election officials tallied over 95% of votes from Georgians. Warnock received 1,941,499 votes, which equates to 49.42%, and Walker garnered 1,906,246 votes, bringing him to 48.52%. The tally shows just a 35,253 vote margin between the candidates. The other two percent went to libertarian candidate Chase Oliver, who took home 81,175 votes.
In the December runoff, voters will only be able to choose between the top two candidates, pushing those who chose Oliver to pick between the Republican and Democrat. This means the race could easily go to either candidate.
Runoff election in Georgia may decide fate of U.S. Senate, again https://t.co/us9ywmERe9 pic.twitter.com/wU03lJQ5Em

— Reuters (@Reuters) November 9, 2022
This runoff could well be the decider of who will control the Senate. Despite most of the elections being called on Tuesday night, Americans will likely not know which party will control the upper chamber until after this race, leaving all of America on the edge of their seats for another few weeks.
Copyright 2022, ConservativeInsider.org