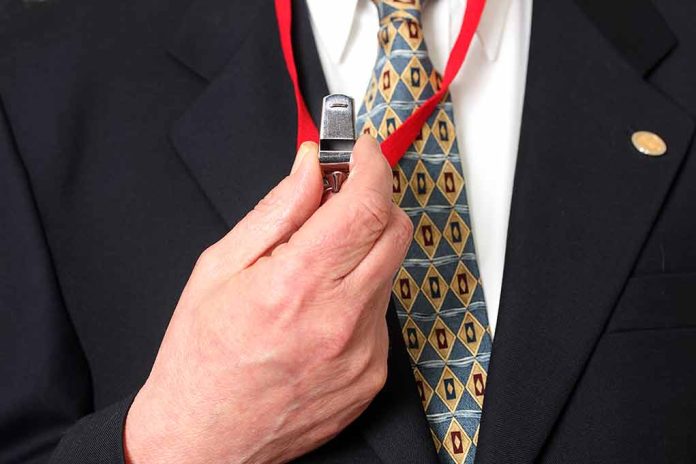 (ConservativeInsider.org) – Two whistleblowers have come forward to expose how Hunter Biden, the son of the President of the United States, was given protection from various government agencies during an IRS investigation into his taxes. The House Ways and Means Committee held a press conference on June 22 when they released the testimony of both whistleblowers, highlighting the troubling behavior they claimed took place to shield the younger Biden from further charges that they believed to be warranted given the evidence against him.
Representative Jason Smith, R-Mo., who chairs the committee, told the press that there was interference by the Department of Justice (DOJ), including "delaying, divulging, and denying an ongoing investigation into Hunter Biden's alleged tax crimes." One of the whistleblowers named Gary Shapley Jr., was overseeing the investigation until he spoke out during a meeting, voicing his feeling about the unusual decisions being made that "seemed to always benefit the subject." He claimed that he was retaliated against after the controversial meeting although he had been a devoted employee of the agency for 14 years.
Shapley also reported the text message from Hunter to a Chinese businessman where he claimed to be sitting with his father, Joe Biden, demanding that the businessman follow through with the commitment he made. Shapley told the committee that this and other evidence warranted a search of Joe Biden's guest house where Hunter had been staying but said that the assistant attorney to U.S. Attorney David Weiss told him that a search of the residence would never be authorized. The DOJ has since refuted the accusations made by the whistleblowers in a statement, but Shapley's attorney doubled down on his allegations in a follow-up statement. Rep. Smith also revealed that the Democrats on the committee chose to vote against the public release of the whistleblower testimony, telling the press that they were attempting to cover up the accusations and prevent the American people from learning the truth.
Copyright 2023, ConservativeInsider.org