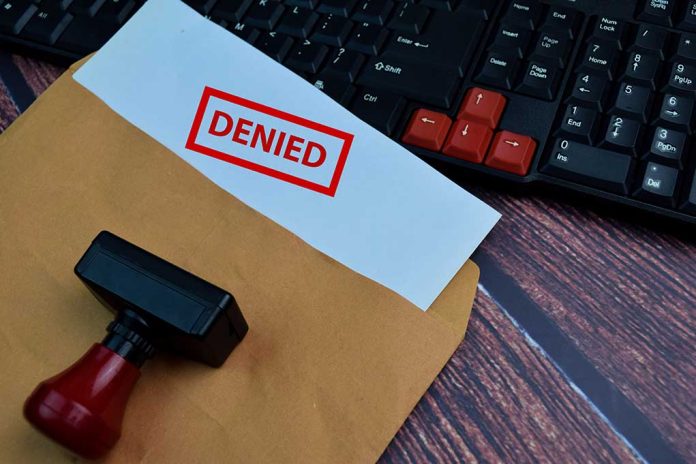 The White House "BLACKLISTED" These Reporters
(ConservativeInsider.org) – There's no denying that as the central location of the executive branch, the White House has a responsibility to the American people to keep them updated on what is happening and field questions from reporters from all sides. However, one New York Post journalist doesn't think this is happening and went so far as to accuse the administration of "blacklisting" him from press events.
On Thursday, June 16, New York Post reporter Steven Nelson brought up the access issue with White House Press Secretary Karine Jean-Pierre. He detailed that he, among other reporters, had not been invited to presidential events where President Joe Biden speaks to journalists since November. When Nelson called the multiple incidents of being left out a "blacklist," Jean-Pierre noticeably bristled and said she "didn't realize" this was happening and she would look into it.
.@NYPost's @StevenNelson10 calls out the esoteric & secretive selection process for how the White House press offices picks & chooses which reporters are allowed to attend White House events, leading to "a blacklist where certain large media outlets, such as my own" are kept out pic.twitter.com/oHnOdrgoEZ

— Curtis Houck (@CurtisHouck) June 16, 2022
Nelson noted that he works for the fourth-largest newspaper in the nation, which broke perhaps the biggest story of the 2020 presidential election about the scandals contained in Hunter Biden's laptop. Yet, the White House press office is not giving him a fair shot at speaking with the president.
Hopefully, Jean-Pierre addresses this topic and moves to ensure all reporters have equal access to presidential events so Americans, in turn, get to see how the president reacts to questions from all sides.
Copyright 2022, ConservativeInsider.org