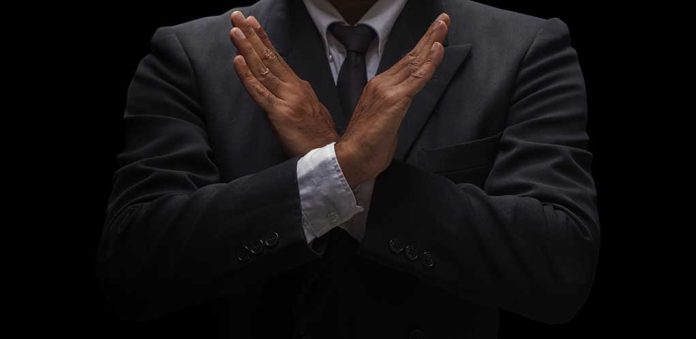 (ConservativeInsider.org) – President Joe Biden has pushed his progressive agenda in a variety of ways, including in the LGBTQ+ arena. When he served as vice president under President Barack Obama in 2016, the administration published a mandate that said under the Affordable Care Act (ACA), doctors that receive funding from Health and Human Services (HSS) must treat patients as the gender they identify as. However, this rule said that doctors had to do gender-transition surgeries on patients, including kids, even if they thought it would hurt them in the future.
Now, a court of appeals has permanently blocked the mandate, allowing doctors to work with their patients and their families without pressure from the federal government.
Court Blocks Biden Administration Requirements
On Friday, December 9, the US Court of Appeals for the Eight Circuit ruled to keep a lower court ruling that decided the Biden administration could not force Catholic medical groups to end pregnancies through abortion or provide gender transition surgeries to people. Luke Goodrich, Vice President and Senior Counsel at Becket Law, the firm that represented the plaintiffs, called this a "common-sense ruling that protects patients, aligns with best medical practice, and ensures doctors can follow their Hippocratic Oath to 'do no harm.'"
"The federal government has no business forcing doctors to violate their consciences or perform controversial procedures that could permanently harm their patients." –@LukeWGoodrich

More on today's Eighth Circuit ruling against the #transgendermandate. https://t.co/LrucPFQnsY

— BECKET (@BECKETlaw) December 9, 2022
Goodrich went on to highlight how this ruling set a precedent that nurses, doctors, and everyone else in the medical field can practice their trade in line with their religious morals and training. This decision followed one from August 2022 from the US Fifth Circuit in another case, Franciscan Alliance v. Becerra, where the plaintiffs were also represented by Becket Law. In this case, the court also protected religious medical groups from the overreaching government mandate and allowed them to exercise religious freedom at work.
"The Eighth Circuit has rightly affirmed that medical providers should not be forced to violate their most deeply held religious beliefs in order to do the essential, God-honoring work of providing care for those made in His image." —@hannahedaniel https://t.co/q8UqZvedQQ

— ERLC (@ERLC) December 12, 2022
What's Next for This Mandate?
The Biden administration has a month and a half to ask the full Eighth Circuit to rehear the most recent case or three months to appeal the ruling to the US Supreme Court (SCOTUS).
Many people do not expect POTUS to pursue overturning this ruling. Part of their reasoning is that two insurance plans, Medicare and Medicaid, do not pay for gender reassignment surgery as research has shown such procedures can increase the risk of developing cancer, heart conditions, or loss of bone density. In addition, in over 75% of cases, gender dysphoria goes away by the time someone reaches adulthood, making such procedures quite harmful to the patient.
How can the federal government push a requirement onto private healthcare that it doesn't even require of its own healthcare plans?
Now, doctors who understand these procedures truly do pose a proven risk to the people and children that receive them no longer have to do them just because the government says so.
Copyright 2022, ConservativeInsider.org