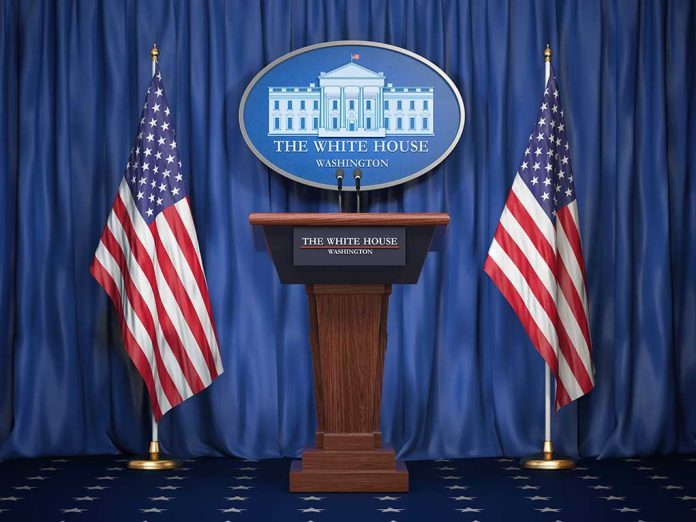 White House Makes New DAMNING "Excuse" For High Gas Prices
(ConservativeInsider.org) – Rising gas and food prices have left few Americans untouched as their paychecks don't go as far as they used to. When looking to the president for a bit of encouragement or relief, though, that is not what they are getting. This week, White House Press Secretary Karine Jean-Pierre told citizens they didn't have it that bad compared to the rest of the world.
On Monday, June 6, the White House held a press briefing to discuss current events, including the record-high inflation. When asked what new policies the current administration would be rolling out to bring relief to Americans, Jean-Pierre made the blanket statement that "everything is on the table." However, after that vague response, she went on to highlight how gas prices are higher and had greater increases in the EU, Germany, and Canada.
In a similar vein, President Joe Biden told Americans the same day that he "produced the strongest, fastest, most widespread economic recovery American has ever experienced."
BIDEN: "My plans have produced the strongest, fastest, most wide-spread economic recovery America has ever experienced—with record jobs, record small busineses and wages rising." pic.twitter.com/VDOzZ4AE5W

— Breaking911 (@Breaking911) June 6, 2022
Between these two statements, it appears the White House may have a new strategy to talk about the current issues facing America — telling us it's really not all that bad. How do these new talking points make you feel?
Copyright 2022, ConservativeInsider.org