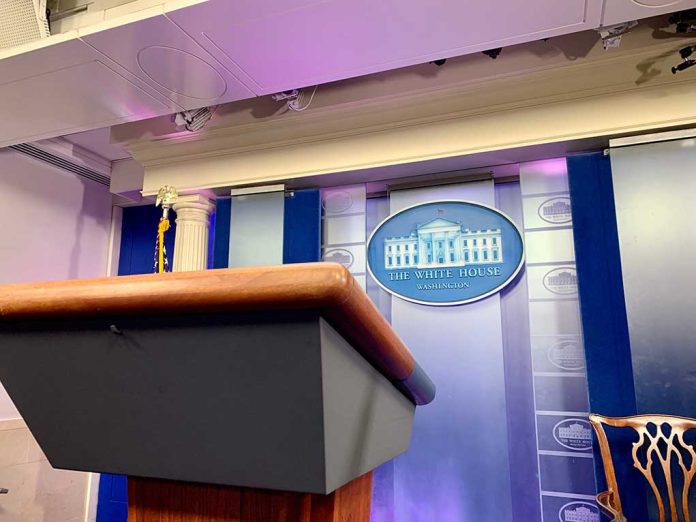 White House's New "TIMELINE" Is Downright Scary
(ConservativeInsider.org) – Many concerned parents have had to travel to numerous stores in their region to find the right baby formula for their child. While others have switched to smaller-name formulas, some babies who need specific formulas, such as one that is soy and dairy-free, have been left with very few or no options at all. Despite President Joe Biden flying in formulas from other nations, there is still no solid timeline for the shortage to end.
On Sunday, May 22, White House Press Secretary Karine Jean-Pierre told reporters aboard Air Force One en route to Japan that the administration doesn't "have a timeline" yet as to when the shortage will be over.
"I don't have an exact timeline…clearly, we want this to happen as fast as possible."

White House @PressSec Karine Jean-Pierre said she didn't have a timeline for when #Parents in the US "will be able to readily" obtain #BabyFormula. https://t.co/K0Ro6SZr4c

— The Epoch Times (@EpochTimes) May 23, 2022
This lack of specific baby formulas began after a decrease in demand in 2021 after parents stockpiled them in 2020. Then, in February 2022, Abbott Nutrition had to recall enormous amounts of its formulas and close a manufacturing plant in Michigan over safety concerns, sending the out-of-stock rate for baby formula to 43% according to Datasembly. Additionally, only two companies, Abbott and Reckitt Benckiser, make up about 80% of the US formula market.
While Biden's airdrop of 78,000 pounds of formula from Europe to Indianapolis and the proposed reopening of the Abbott plant will help alleviate some of the pain this crisis is causing, there will sadly still be a shortage for weeks to come.
Copyright 2022, ConservativeInsider.org