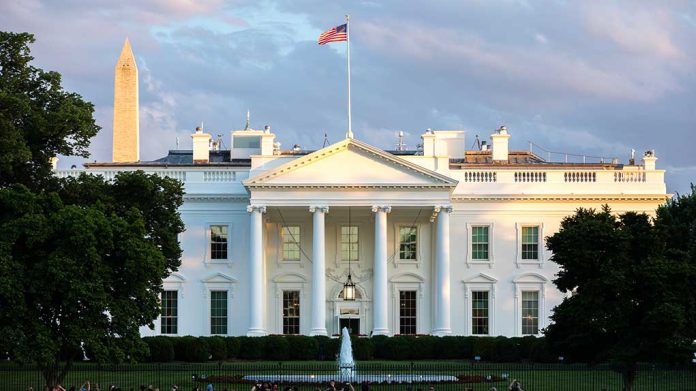 White House Deletes Controversial Tweet
(ConservativeInsider.org) – The way Americans take in information has changed over the years. While many still go to reliable sites or papers for their fill of news, many peruse social media sites, including Twitter, to get the most up-to-date info. The White House recently sent out a tweet attempting to educate users about a recent boost to Social Security checks, but readers quickly chimed in that the announcement was quite misleading.
On Tuesday, November 1, the White House noted how those who receive Social Security "are getting the biggest increase" in a decade because of President Joe Biden. However, Twitter, now under the leadership of Tesla CEO and billionaire Elon Musk, quickly posted some context next to the tweet to help people understand the claim.
The Biden White House has officially deleted the tweet where they take credit for 8% annualized inflation. But screenshots are forever. https://t.co/DrgB9Vj3a0 pic.twitter.com/JCAec1Wb8M

— Noah Rothman (@NoahCRothman) November 2, 2022
Every year, the Social Security Administration (SSA) calculates a Cost-of-Living Adjustment (COLA) that indicates how much it will increase payments to seniors. This October, the agency announced the COLA would be 8.7% for 2023. So, the SS increase the Biden administration was bragging about was actually brought about by the intense inflation hitting Americans, not by a boost to funding for the government program.
White House Press Secretary Karine Jean-Pierre confirmed to reporters that the media team deleted the controversial tweet, claiming it was "not complete."
A reporter asks Karine Jean-Pierre whether a tweet where the WH took credit for social security benefits was deleted due to a note that was added.

She says "the tweet was not complete" and to not forget about "MAGA Republicans" threatening benefits pic.twitter.com/iNih7nCZNH

— The Post Millennial (@TPostMillennial) November 2, 2022
As many Twitter users pointed out, this major increase to the SS checks, while helpful for seniors struggling to make ends meet, is probably not something to brag about.
Copyright 2022, ConservativeInsider.org