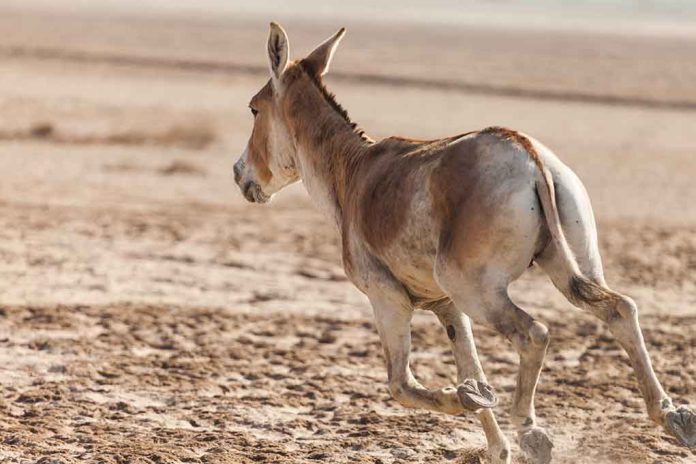 (ConservativeInsider.org) – The White House's national security spokesperson John Kirby quickly left a press appearance, after being questioned about communications between Hunter Biden and Henry Zhoa, a Chinese businessman. The communications in question were released by the House Ways and Means Committee during the testimony of two IRS whistleblowers, with the messages being revealed in data from WhatsApp.
In the communications Hunter Biden questions Zhao about the reason why a commitment wasn't fulfilled, and notes that he was sitting next to his father Joe Biden. The revelation comes as a surprise, given how in 2020 Joe Biden denied ever discussing Hunter Biden's oversea business interactions with him. Although the communication data comes from a reliable source, it seems incredibly unlikely that further investigation will take place. Kirby seems aware that such communications could reflect poorly on the president, and seemingly left his press appearance in an effort to mitigate the ongoing scandals surrounding the Biden family.
One such scandal is currently unfolding before the House Oversight Committee, which has been investigating allegations of a foreign bribery scheme that the Biden family may be involved in. While the investigation has seemingly reached an impasse, as vital information related to the allegations was redacted in official FBI documents, committee Chairman James Comer seems confident that the House Oversight Committee will be successful in determining any potential illegal behavior. Although the House Oversight Committee's investigation will likely not have criminal consequences for the Biden family, Hunter Biden is already embroiled in a legal scandal of his own.
The scandal in question relates to income tax payments that Hunter Biden willingly failed to fulfill, charges that he has now plead guilty to. Hunter Biden is also facing another potential charge in relation to a handgun that Hunter Biden lied to own. Hunter Biden failed to disclose his status as being addicted to a controlled substance, which is a felony and has a potential sentence of ten years in a federal prison. Despite the steep sentencing possibility it seems incredibly unlikely that Hunter Biden will face any time in prison, especially following his lenient sentence for the tax charges. Despite his son's ongoing legal battles Joe Biden has remained quiet, focusing his efforts on his upcoming 2024 campaign instead.
Copyright 2023, ConservativeInsider.org