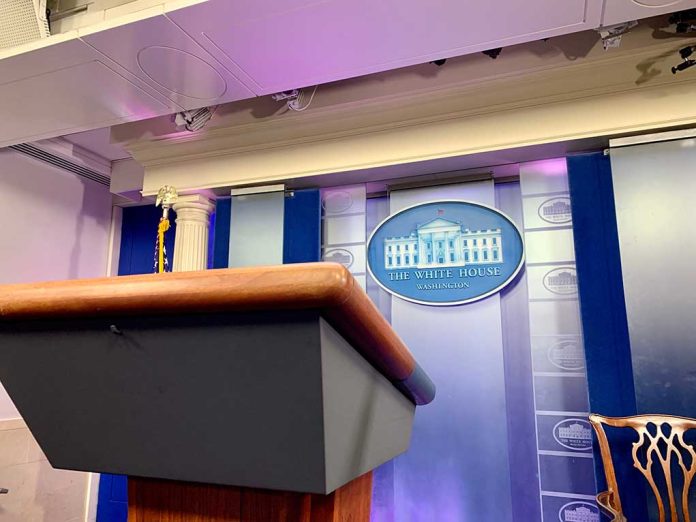 (ConservativeInsider.org) – On Saturday, February 12, Special Counsel John Durham filed court documents accusing Hillary Clinton's campaign of paying a tech company to "infiltrate" servers at Trump Tower and later the White House. There are accusations that both former President Barack Obama and current President Joe Biden (then vice-president) knew about it at the time. But, the White House doesn't want to talk about it.
On Monday, Fox News' Jacqui Heinrich asked Deputy White House Press Secretary Karine Jean-Pierre if Biden is concerned about presidential candidates using tech companies to hack into the computer systems of their opponents or a president-elect in order to create a narrative. Jean-Pierre cut the reporter off and told her to go speak to the Justice Department (DOJ).
Biden Spokeswoman Karine Jean-Pierre repeatedly says she "can't speak to" Durham's report showing that the Clinton campaign paid for the Trump campaign and White House to be illegally spied on pic.twitter.com/WgIVe2ck6g

— RNC Research (@RNCResearch) February 14, 2022
Undeterred, Heinrich tried again and asked if the actions mentioned in Durham's filings would be considered spying. Once again, Jean-Pierre cut her off and told her to speak to the DOJ. The journalist tried one more time, saying, "Generally speaking though, would monitoring internet traffic…" Again, the White House official refused to answer and directed her to the DOJ.
Heinrich's questions weren't about classified or special information; she was literally asking about a report already in the public domain. The White House should be able to talk about the accusations at length, but Jean-Pierre chose to dodge and deflect instead. While that strategy may work in the short term, it certainly won't in the long run, especially if Biden is called on to testify.
Copyright 2022, ConservativeInsider.org