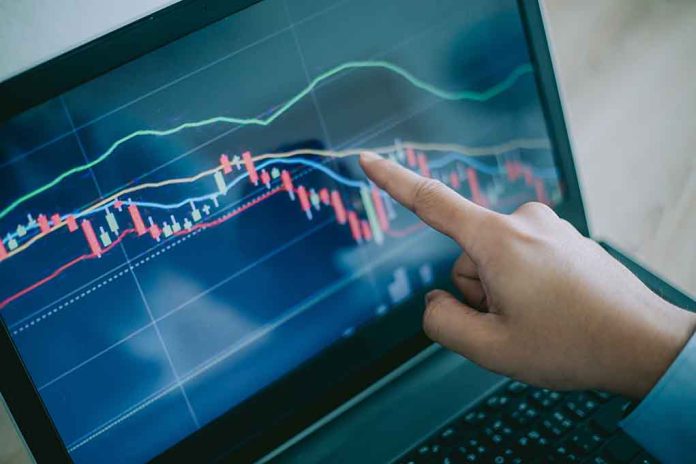 Chart Released by White House Shows Exactly Opposite of What Biden Is Saying
(ConservativeInsider.org) – The cost of raw materials helps plays a part in how companies price goods. This happens with retail gas prices and crude oil expenses, too. When one goes up, so does another. Yet, President Joe Biden is accusing oil companies of making record profits at the expense of American budgets, despite posting a chart that shows prices going up and down with the prices the companies they themselves are paying.
On Wednesday, October 19, Biden spoke about energy security and costs during an address in the White House's Roosevelt Room. He began his speech by noting how much gas prices have come down since their peak earlier this year, claiming his administration's choice to release some of the Strategic Petroleum Reserve (SPR) assisted with the decrease.
However, Biden then accused oil companies of not lowering gas prices when crude oil prices dropped. Yet, his social media handler posted his quote attacking these businesses with a chart showing gas prices very closely reflecting oil prices:
It's simple: When the cost of oil comes down, we should see the price at the pump come down as well. That's how it should work.

But right now, refiners and retailers are making record profits at the expense of the vast majority of Americans. It's unacceptable. pic.twitter.com/h3xiyEYEdv

— President Biden (@POTUS) October 19, 2022
Biden's words directly contradict the chart posted on his Twitter account, as each tells a different story. They can't both be true. What is the White House's end game in this confusing rhetoric surrounding gas and oil prices?
Copyright 2022, ConservativeInsider.org