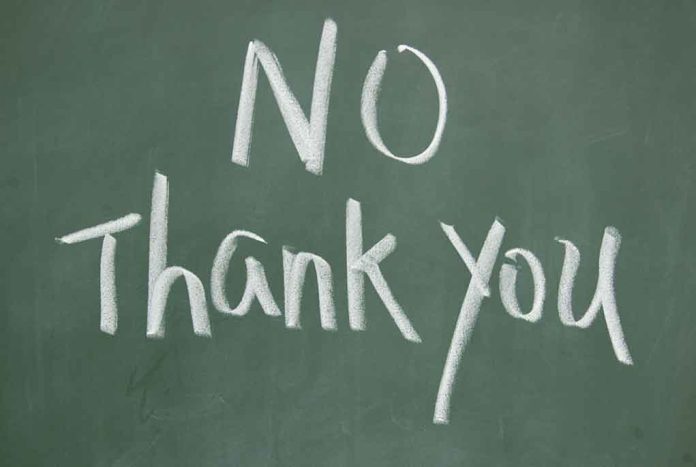 (ConservativeInsider.org) – Since 1920, the state of New Hampshire has been the first place Democratic voters choose a primary candidate, setting the tone for the elections. This highly-coveted first-in-the-nation status is a contentious one, especially now that President Joe Biden is switching it up. A recent White House proposal, which the progressive party accepted, now has South Carolina as the first state to primary. So, a lawmaker from New Hampshire is determined to let POTUS know she is angered by the change.
Senator Protests White House Party in Light of Changes
Senator Jeanne Shaheen (D-NH) skipped the White House's Congressional Ball on Monday, December 5, to show her disagreement with Biden taking away her state's first-in-the-nation primary status.
New in @PunchbowlNews Midday: As anger mounts in the New Hampshire delegation over Biden's primary plan, Democratic Sen. Jeanne Shaheen is skipping tonight's WH Congressional Ball.

Shaheen spox: "Tonight, Senator Shaheen is focused on helping to make New Hampshire's case heard."

— Max Cohen (@maxpcohen) December 5, 2022
In a statement shared on Twitter, Shaheen said the decision will splinter the focus of presidential hopefuls and take away opportunities for voters to connect with candidates.
Supporting his senator's move, New Hampshire Governor Chris Sununu issued a statement saying Biden "blew it" with this move. Explaining himself, the state leader highlighted how New Hampshire has had "consistently high voter turnout and accurate election results" for over a century. He also implied that despite the decision, his state will somehow still be the first in the nation to primary, although just how that will happen is unclear.
The New Democratic Primary Schedule
On Friday, December 2, the Democratic National Committee's Rules and Bylaws Committee voted to switch Iowa, which has been the first state to caucus since 1972, and South Carolina on the presidential primary calendar. Now, if approved by the DNC as a whole, South Carolina will primary on February 3, followed by Nevada and New Hampshire three days later. Georgia would be next, with Michigan following the week after.
If President Joe Biden chooses to run for office again, these changes would mean little until 2028, as it is unexpected that anyone would challenge the sitting president. However, most states now set to primary first are presidential battleground states, meaning the Democrat who is victorious in those states would set an important precedent for the rest of the nation and the general election. It is interesting, though, that South Carolina, now the first to primary, has not voted Democrat in a presidential election since 1976.
Meanwhile, Iowa will stay as the first state to pick a GOP candidate, keeping with decades of tradition. Either way, that state will certainly be the main target as candidates begin to announce their 2024 hopes in the coming months.
Copyright 2022, ConservativeInsider.org