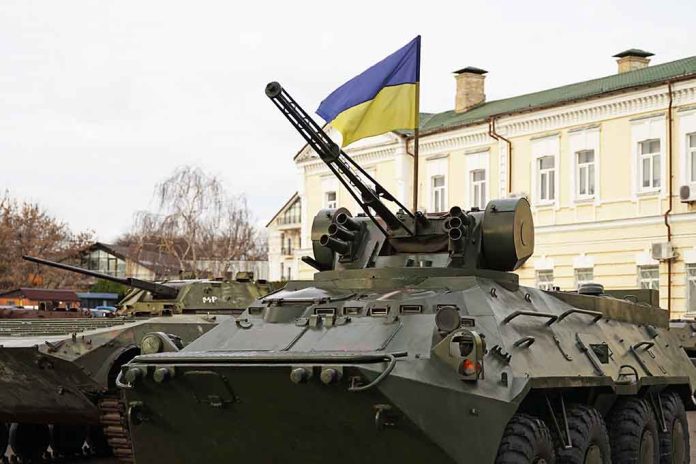 (ConservativeInsider.org) – It's no secret that the Russian invasion of Ukraine brought immense amounts of attention to the region on the border of Europe and Asia. Countries around the world are pouring out support for Ukraine as its people defend their homeland, but some people are starting to wonder how much assistance to send. A new report details that there is little accountability and tracking on the vast amount of weapons the US is sending to Ukraine.
Since Russia invaded its neighbor at the end of February, the US has pledged $3.4 billion in assistance to Ukraine in the form of economic aid and physical weaponry. It also deployed over 100,000 troops to nations around Ukraine to stop Russia from continuing its spread westward. But, the US military will not be able to track most of the weapons, including ammunition, anti-tank missiles, armored vehicles, and drones, that it has sent.
One source close to the situation told CNN that the provided weapons drop "into a big black hole" once they enter Ukraine, and there's no ability to track where they end up.
Radio commentator Jim Daws shared his thoughts on this conundrum on Twitter:
After over 50 years of military intervention debacles, you'd think our foreign & defense policy geniuses would have learned restraint. What's the term for repeating the same mistakes over & over & expecting a different outcome? https://t.co/xdLst8Q8vH

— Right Now with Jim Daws (@RightNowJimDaws) April 21, 2022
While the US has voiced its support for Ukrainians defending their homeland, there is no way to know where these weapons will end up in the coming weeks and months. They could make their way into Russian hands or radicals who make their way to Europe. Hopefully, this is not the case, but history warns us otherwise.
Copyright 2022, ConservativeInsider.org