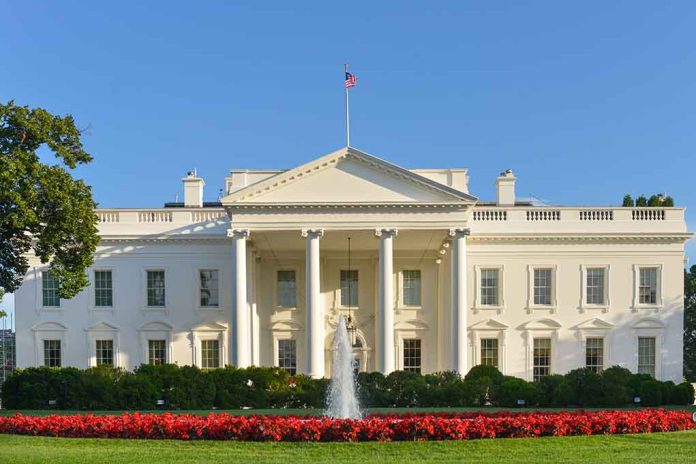 White House ENDS Speculation – Project Will Not Go Forward.
(ConservativeInsider.org) – When the Supreme Court (SCOTUS) overturned the 1973 Roe v. Wade ruling and allowed states to choose for themselves whether or not abortion would be legal within its borders, pro-abortion activists were livid. Many progressive lawmakers asked President Joe Biden to find a way to allow abortions on federal land in states where the practice is now illegal. However, the White House officially shut down any discussion of these abortion tents popping up.
On Tuesday, June 28, White House Press Secretary Karine Jean-Pierre spoke with the press en route to Madrid, Spain, for the NATO summit. One reporter asked if the administration would explore setting up "some kind of facilities" for abortions to be performed on federal land or if there could be "some agreement with Tribes to use Tribal lands" for abortions.
In response, Jean-Pierre made clear such an act "could actually put women and providers at risk" as abortion is truly illegal in those states.
Following repeated calls by Democrats for pop up abortion centres to be instituted on federal owned land, White House Press Secretary Karine Jean-Pierre admitted that any such move would likely put women and providers at risk of prosecution.https://t.co/o75tz9NL6o

— Paul Joseph Watson (@PrisonPlanet) June 29, 2022
These centers were first proposed by Senator Elizabeth Warren (D-MA) and House Representative Alexandria Ocasio-Cortez (D-NY), who continue to press the Biden administration to figure out a way to get women abortions in states that have outlawed it. However, with the new precedent set by the SCOTUS, that is simply not going to happen as it is now a decision fully left up to the states.
Copyright 2022, ConservativeInsider.org