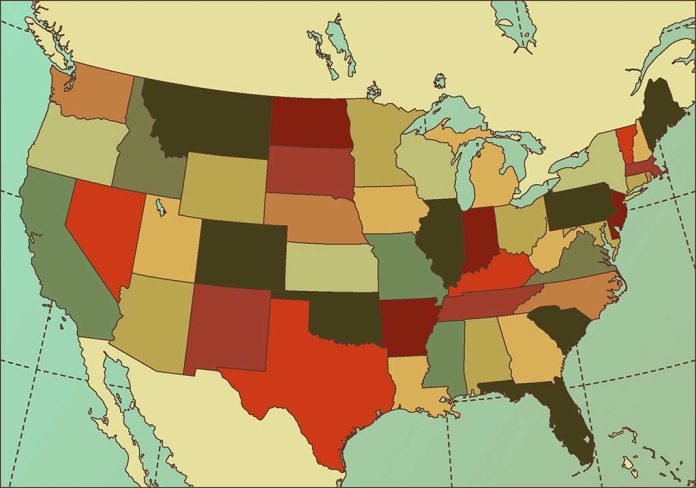 (ConservativeInsider.org) – An analysis of the decennial US Census by the real estate search company NeighborWho shows a trend in the US population towards white people becoming the minority. In America overall, nearly 11% fewer people identified as white than in the 2010 census. In some states, "Caucasian" is already out of the majority. Should the trend continue, the nation itself could be a country without a majority at all by 2050.
Some States Have Already Crossed the Line
Prior to the most recent census, the District of Columbia, Maryland, California, and Hawaii had already become states in which there isn't a clear majority. DC and Hawaii made the switch prior to the 2010 census. Joining them in 2021 were Nevada, New Mexico, and Texas.
Georgia, New Jersey, Florida, and New York will join the current lineup of minority-white states by 2025, with Arizona adding to the list by 2029. The 2030s will see a massive decline in white majorities across the country, adding nine more states to the ranks. By 2050, more than half of all states will have no clear majority, and by 2118, less than a century from now, the United States would be unrecognizable to today's historians, with no clear majority anywhere in the nation.
An Aging Population
The average age of a white person in America is 58, more than twice the age of any other group. An aging population means fewer children, which can only add to a decline in numbers. The drop in Caucasian percentages can also be attributed to more people checking off multiple races, leaving "white only" as a decreasing percentage of the population. Since 2000, the census offers a box for "more than one race," which is inevitably going to grow as other races further integrate into America's modern culture.
Hispanics Close The Gap
More than any others, Hispanics make up the fastest-growing race among respondents. They make up nearly 40% of the population of the two highest-populated states in the union: California and Texas. A combination of immigration and the increasing occurrence of mixed-race families will continue to trend upwards. The African-American population, on the other hand, dropped slightly as more families became multi-racial.
White Racism on the Rise
National File reports that occurrences of racism against Caucasians are more prevalent than ever. The publication points to an internship with Morgan Stanley that only excludes white men from applying. Many see the appearance of fewer Caucasian-themed shows and commercials as a sign that "diversity" is taking over and destroying a culture of its own.
Copyright 2022, ConservativeInsider.org