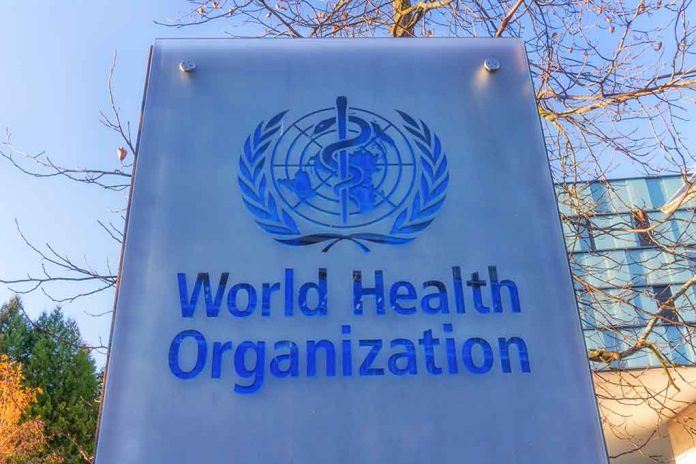 (ConservativeInsider.org) – Dr Tedros Ghebreyesus, the head of the World Health Organisation (WHO) has said that the planet should prepare itself for the outbreak of a pandemic even more deadly than Covid-19. He claimed that a "doomsday variant" with the ability to send the world back to the Dark Ages could be just around the corner.
He was speaking as a new global scheme to identify and track the most dangerous diseases was unveiled by the WHO at its annual meeting, which was attended by representatives of 194 states. He did not name any disease by name, but an as-yet unknown pathogen called "Disease X" was high on the WHO's list of priorities.
The new initiative launched by the WHO is called the International Pathogen Surveillance Network (IPSN). It will respond to threats of emerging diseases using genomics and will give all nations access to genomic sequencing. Genomics is the study of genetic material found in viruses and helps scientists to identify mutations that can transform a pathogen into something more infectious or deadly.
The WHO has compiled a list of diseases that pose the greatest risk to public health. They were considered to be the most dangerous due to their ability to cause a pandemic and the lack of available treatments. Apart from Covid-19, they include Crimean-Congo haemorrhagic fever, which kills 30 per cent of those infected.
Others include Ebola, which kills 50 per cent of those infected. Marburg, with symptoms similar to Ebola, kills around 88 per cent.
Middle East Respiratory Syndrome (MERS), Severe Acute Respiratory Syndrome (SARS) and Lassa fever are also on the pandemic watch-list, together with the Nipah virus, Rift Valley fever and Zika virus.
The WHO has also warned about a pathogen that is currently unknown (hence "Disease X") but which may cause human disease and death on a global scale and may have an even higher case-fatality ratio than pathogens already in existence.
Copyright 2023, ConservativeInsider.org