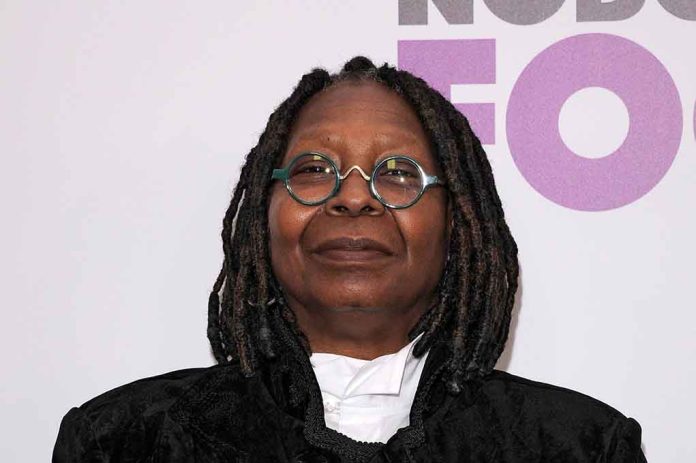 Whoopi Goldberg Claims Herschel Walker Was Only Nominated Because He's Black
(ConservativeInsider.org) – The Georgia US Senate race is a critical one as Raphael Warnock (D-GA) and Herschel Walker (R) vie for a spot in the currently split 50-50 congressional house. However, a recent scathing report from The Daily Beast claimed Walker paid for his girlfriend to have an abortion in 2009, something he flatly denies. While discussing this on "The View," host Whoopi Goldberg further insulted Walker by saying he only won the nomination due to his race.
On Tuesday, October 4, Goldberg told her fellow co-hosts the GOP only nominated Walker, the former football star, in order to "get somebody black in" the race.
Whoopi Goldberg Says Herschel Walker Only Got The GOP Nomination Because He's Black https://t.co/PISIqa9Wg0

— Ben Owen 🇺🇸 (@hrkbenowen) October 4, 2022
Host Sunny Hostin also chimed in with her surprise that Walker was "the best the Republicans have to offer" Georgians. These hosts clearly do not like Walker and are using racial outrage to support their political opinion. But in the end, it is not up to talk show hosts to decide if he wins; that is up to Georgia voters.
The latest InsiderAdvantage-Fox 5 poll has Warnock taking 47% of the votes, with Walker at 44%. The survey spoke with 550 Georgians on Tuesday, October 4, after the abortion allegations were published, and has a margin of error of 4.2%. This means the race could still be either man's win, although if neither wins 50% of the vote, they will enter a runoff. Now, America gets to watch the rest of this race unfold.
Copyright 2022, ConservativeInsider.org