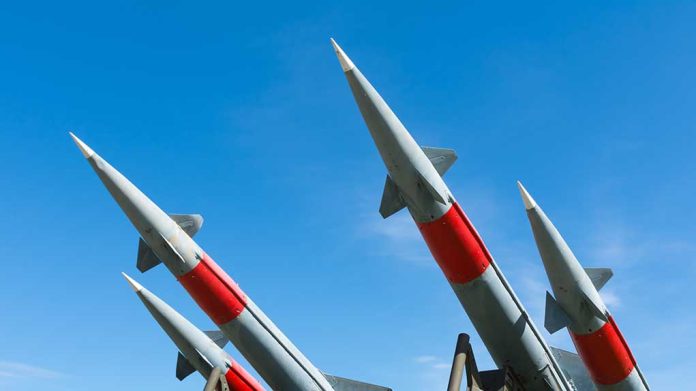 Putin's Latest "Purchase" Could Blow Up In His Face
(ConservativeInsider.org) – As Russia continues to bombard Ukraine in any way it can, the heavily-sanctioned country is running out of its war-waging supplies. This summer, the aggressive nation turned to Iran for combat drones, many of which faced mechanical issues and left Russia wanting more. Now, the country led by President Vladimir Putin is turning to North Korea for another weapons shipment that may not be much better than the last.
A new declassified report from the United States government detailed that Russia hopes to purchase an enormous amount of ammunition, rockets, and shells from North Korea. Experts acknowledge this desperate move confirms international sanctions are working, as many weapons from the fellow communist nation are known for being poor quality.
NUKES FROM NOKO | PUTIN BIG PURCHASES | Just The News https://t.co/7jHJMF5IfZ

— John Solomon (@jsolomonReports) September 6, 2022
Officials believe North Korea will be sending Soviet-era and replica artillery to Russia, including some of its old stockpile it hopes to replace. In return, Russia will likely supply fuel and potentially money to its ally, which is also cut off from the world.
Iran, North Korea, and Russia are all trying to support each other in their various battles, but if their economies have anything to say about it, it is not enough to keep their citizens fed and happy. All three countries are facing diminishing supplies and quality issues, pushing many to wonder how much longer they can last in such isolation.
Copyright 2022, ConservativeInsider.org