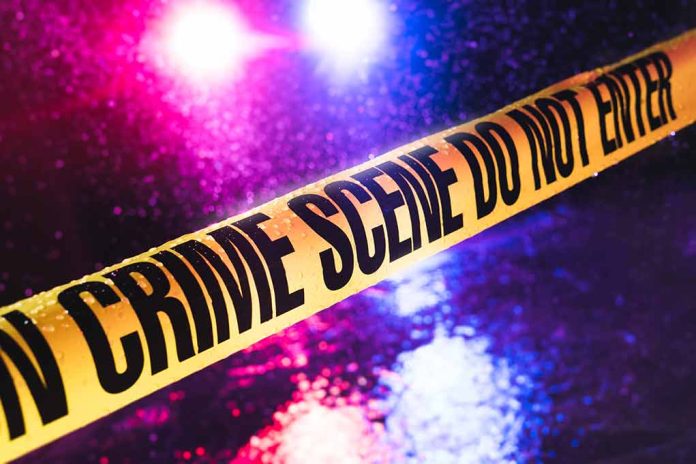 (ConservativeInsider.org) – A Brown County Wisconsin jury last Thursday determined that Green Bay resident Taylor Schabusiness was not mentally ill when she murdered and dismembered her ex-boyfriend and scattered the body parts, CBS News reported.
Just one day earlier after only one hour of deliberating, the jury convicted the 25-year-old Schabusiness of third-degree sexual assault, homicide, and mutilating a corpse in the grisly murder of Shad Thyrion in February 2022.
The defense, however, argued that Schabusiness was mentally ill and should serve her sentence in a mental hospital rather than prison.
According to prosecutors, Schabusiness strangled and sexually assaulted Thyrion at the home he shared with his mother in Green Bay, Wisconsin. She then dismembered his body and left parts of it throughout the house and inside a vehicle.
While testifying for the defense on Thursday, psychologist Diane Lytton told the jury that Schabusiness was a "psychotic person" and suffered from various mental issues when she was evaluated in 2022 and 2023 at the Brown County jail. She revealed that Schabusiness threw a plastic chair at her during one evaluation.
The defense also argued that Schabusiness had to be placed under a civil commitment order in April 2021 due to her mental illness. However, Brown County Assistant DA Caleb Saunders argued that the only issue for the jury was Schabusiness' mental state at the time she committed the crime and not her mental state in 2021.
In March, Judge Walsh ruled that Schabusiness was competent to stand trial.
During the trial, jurors were shown police body cam footage of the moment Thyrion's dismembered head was discovered in a bucket in the basement of his mother's home. They were also shown a photo of Schabusiness lying beside her phone which showed a photo of serial killer Jeffrey Dahmer.
Circuit Judge Thomas Walsh scheduled Schabusiness' sentencing for September 26.
Copyright 2023, ConservativeInsider.org