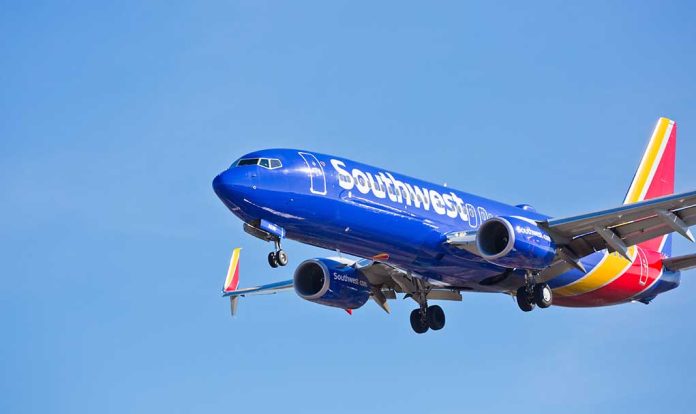 Airline Forced To Pay MASSIVE Fine To Flight Attendant
(ConservativeInsider.org) – In 2017, Southwest Airlines fired a flight attendant a week after she called out the union's leadership on misuse of the group's funds. Now, a Texas federal jury is having the airline pay her $4.15 million for pain, suffering, and back pay. The union is on the hook for an additional $1.15 million it must send her way. Here's the story.
In 1996, Charlene Carter had to join the Transport Workers Union of America (TWU) Local 556 to work as a flight attendant for Southwest Airlines. However, she left the union in 2013 after she learned her dues were going towards social causes, such as abortion, that were in direct opposition to her religious beliefs. However, she still had to pay dues in order to stay with Southwest.
In 2017, Carter called out her union's leadership for using dues to send members to the Women's March in Washington DC, which supports abortion. Days later, Southwest released her from employment, prompting her to sue.
A federal jury ordered @SouthwestAir and its union to pay a former flight attendant who opposes #Abortion over $5.3 million after she was fired for sending #ProLife messages to her union's president. https://t.co/WZz9zdmsA5

— The Epoch Times (@EpochTimes) July 15, 2022
After years of working through the court, a jury sided with Carter, noting that the union and the airline should have made accommodations for her religious beliefs. This win clearly upholds the freedom of religion citizens in this nation have and goes to show certain battles are worth fighting.
Copyright 2022, ConservativeInsider.org