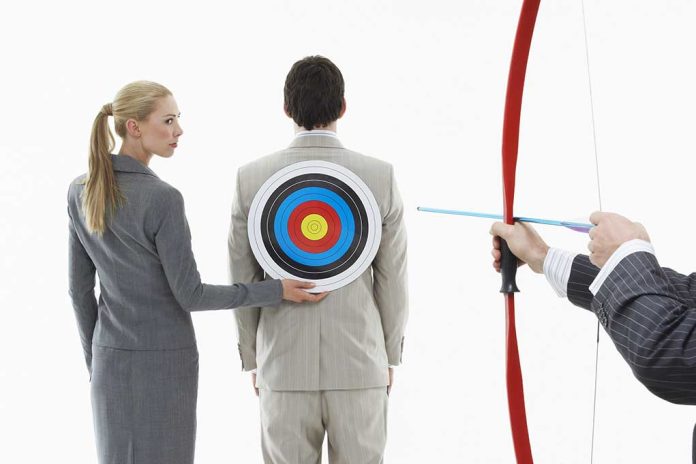 (ConservativeInsider.org) – Imran Khan was once the leader of Pakistan's cricket team, and he eventually used his popularity to propel him to become the Prime Minister of Pakistan. He held that office from August 2018 until April 2022, when he was ousted by the country's army. However, the former PM has not given up hope of ruling his nation once again, despite having multiple bullet wounds from a recent assassination attempt. Now, he believes he is still being targeted by oppositionists who want him dead.
During an interview with Spiegel International published on April 13, Khan and his interviewer touched on the political climate in Pakistan, speaking specifically about the lack of a rule of law in the nation. The former leader emphasized that "there is no rule of law in the developing world" and that money and power run the system. In addition, he said, his "opponents will try to assassinate me again," naming intelligence chief Faisal Naseer, the current prime minister, and his interior minister as likely parties to the plot.
Former Pakistani PM Imran Khan is planning to comeback to power, they've been fighting him.

He's been charged 144 times, survived an close assassination attempt.

Other day, he arrived at a court with a bulletproof helmet, surrounded by human shields.
pic.twitter.com/BsxaSC1Vdm

— Kenya West (@KinyanBoy) April 7, 2023
Khan has been organizing protests to rally support for his campaign to take back the government and hold new elections. However, the sitting government continually fights back. In the past year, the Pakistani justice system has levied 143 charges against Khan, ranging from terrorism and corruption to blasphemy. Yet, many people are still hopeful Khan can bring their country some semblance of prosperity and stability.
In an exclusive interview with Time, Khan noted there has never been a time that "one man scared the establishment…as much as right now." The coming months will determine the future of both Pakistan and Khan. Right now, a general election is slated for October, but the government may try and postpone the vote if the political unrest led by Khan continues in the streets.
Copyright 2023, ConservativeInsider.org