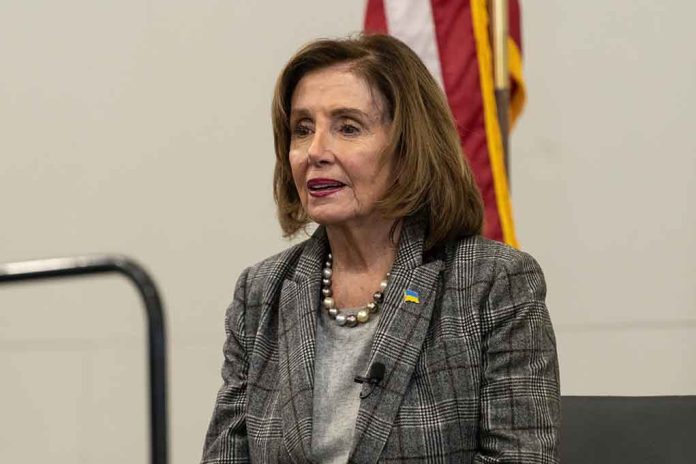 Nancy Pelosi May Have Lost Her Most Powerful Weapon
(ConservativeInsider.org) – In 1932, progressive youths from various states banded together to create the Young Democrats of America (YDA), the official arm of the Democrat Party for people under the age of 36. Now, closing in on a century later, the organization continues to mobilize Progressives every year to support candidates they believe in. However, one of the group's top officials wouldn't agree with popular polls noting the GOP may sweep the upcoming November election. He also had more to say about his party's top leaders.
In an exclusive interview with Fox News Digital, YDA Communications Director Matt Royer told listeners he doesn't think there will be a "red wave" in November from the GOP, although he does think the races will be "close." He did go so far as to say he believes "there is still time for the Democrats to ensure victory" in the midterms.
Young Dems dismiss likely GOP midterms victory, won't express support for Pelosi, Schumer to keep roleshttps://t.co/bV9XM1y1GO

— Fox News (@FoxNews) July 8, 2022
However, when asked whether YDA would support Senate Majority Leader Chuck Schumer (D-NY) and House Speaker Nancy Pelosi (D-CA) to keep their respective leadership positions, Royer was noncommittal. He noted how the YDA is "thankful for their leadership," but emphasized they now must "reexamine where we're at" to see if someone else may want to step into those positions in the near future.
As the future of the Democratic party, the YDA is key to understanding the young vote, something that is key to winning any election. With this interview, it is clear that it may be time for some old, familiar faces to step aside and make room for new leaders to rise up in the liberal party if they choose to.
Copyright 2022, ConservativeInsider.org