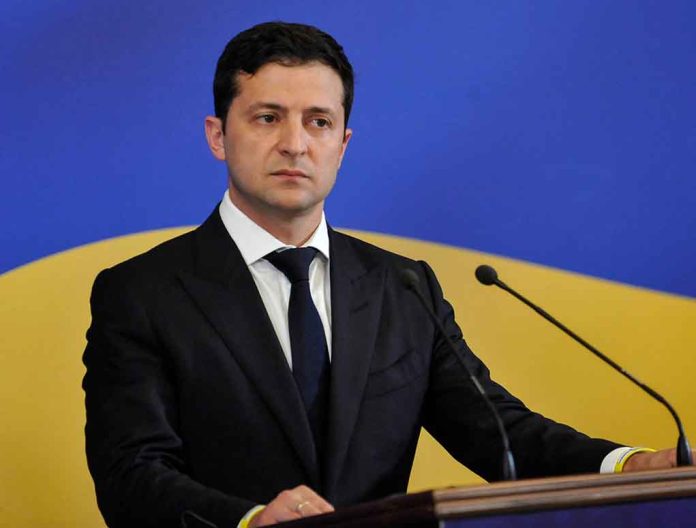 (ConservativeInsider.org) – Cyber attacks have risen in recent years, and their rate of occurrence will probably only increase as more people move their businesses, personal data, and files to the cloud. Ukrainian President Volodymyr Zelenskyy understands this, as his nation has been under attack by Russian hackers quite a bit since the war began. Now, he is seeking to legalize his volunteer army of hackers so they can continue fighting back against Russian cyber aggression without worrying about criminal probes down the road.
Ukrainian Hackers Band Together
Ukraine's IT Army is a unique one, bringing hundreds of people together from around the globe to thwart Russian attacks, assist in the deployment of drones, and gather data from Russian entities. While these people can work from anywhere, they did get together in November 2022 for the Ukraine National Defense Hackathon, which took place over 200 feet beneath Kyiv in an abandoned subway station. Working together — and fueled by pizza and coffee — the group included NATO experts and national security officials to further its online battle with Russia.
Experts have noted this volunteer militia creates a legal gray area — are these volunteers civilians or soldiers? Also, some people who join up may be inexperienced with the hacking process and could complicate matters more than they could help. If it is solely a volunteer group, it may be difficult to create the security and training needed to work efficiently.
Zelenskyy Moves to Create Official IT Army
The volunteer IT Army was reportedly able to cut the video feed of Russian President Vladimir Putin when he was giving his State of the Nation speech to the country recently. This is just one of the many successes the group has claimed. Knowing the benefits of this group, Zelenskyy wants to make it an official part of his country's army.
Ukraine's Secretary of the National Coordination Center for Cybersecurity Nataliya Tkachuk told Newsweek she hopes the law is "adopted as soon as possible." She told the news outlet that its purpose would be to boost the nation's cyber defense, officially bring on cyber volunteers, and establish a cyber reserve force.
A spokesperson for the IT Army also told Newsweek they endorse the movement "to legalize a massive fight in the cyber sector and welcome the moment when it will stop being the gray zone." They believe making the group an official entity will also allow it to be "a more effective defense."
If this group becomes official, it could be the blueprint for other nations looking to boost their cyber security in the future.
Copyright 2023, ConservativeInsider.org