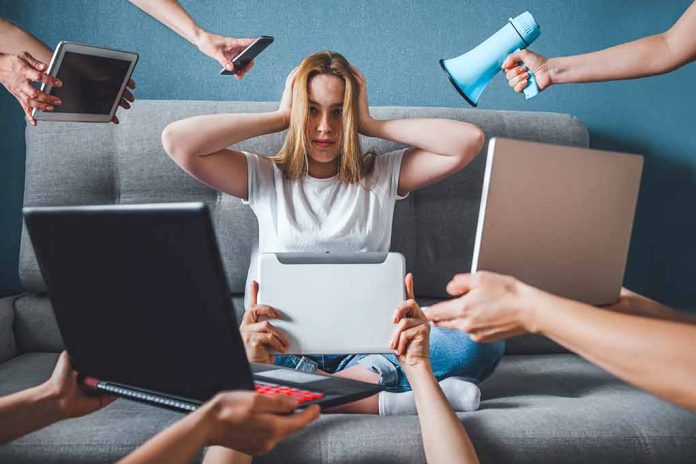 (ConservativeInsider.org) – The number of Americans who trust mainstream media to report on the news fairly and accurately has dropped to a historic low according to a new Gallup poll. This level of distrust in media was recorded previously in 2016, though it was only a few points higher in 2021 and 2022.
This is the second time in the poll's history that the percentage of Americans who have no confidence in the media is higher than the percentage who have a "great deal" or a fair amount of trust in the media.
According to the Gallup poll, 32% of Americans say they trust mainstream media "a great deal," while 39% said their level of trust in the media is "none at all." This is the largest number of Americans who say they don't trust the media in recorded history. In 2016, the last time trust levels were this low, only 27% of Americans reported having no trust in the media.
In the 1970's, about 70% of Americans said they had a great deal or a fair amount of trust in the media. That number held steady until the 1990's, when it dropped somewhat but the majority of the country still reported trusting mass media. However, in 2004, a year after President Bush instigated a war in Iraq under false pretenses, the percentage of Americans who still reported trusting the media that much dropped to 44%. In 2005, the number increased to 50%, but hasn't risen above 47% since then.
Gallup's statement noted that a majority of Democrats continue to have confidence in the media while very few Republicans do. They also noted that even Democrats' confidence in media has dropped significantly, from 70% last year to 58% this year. This contrasts with only 11% of Republicans who have strong trust in the media and 29% of independents.
The significant drop in trust in mass media aligns with a significant drop in trust in all three branches of government from Americans, according to Gallup.
Copyright 2023, ConservativeInsider.org