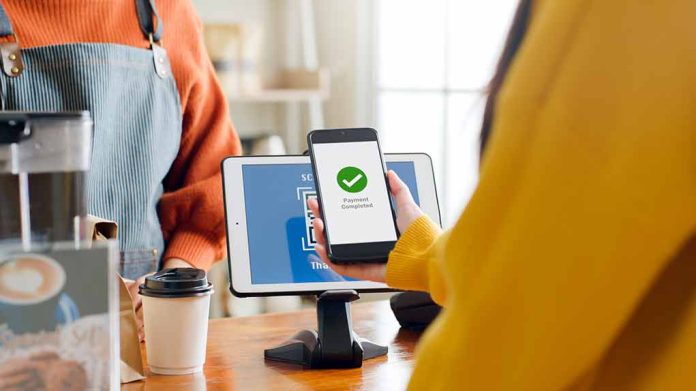 (ConservativeInsider.org) – Taco Bell and other popular food chains under the Yum! Brands, Inc. are considering moving to a cashless system per recent earnings call in early August 2023. The Yum! Brands, Inc. includes Taco Bell, Pizza Hut, and KFC. CFO Chris Turner noted that more customers are ordering through apps regularly. This is in addition to self-service kiosks in the store. Yum! Brands has experimented with artificial intelligence in drive-thru orders and delivering food to customers seated inside.
CFO Turner noted that 100% of Taco Bells are now equipped to handle digital sales, and digital sales have increased 35% year over year with kiosks now fully integrated. Phones are inundated with apps already, but businesses are making it worth the effort to download the app and create an account. Many restaurants offer a free item or a steep discount on your first purchase. Most apps offer a loyalty program to entice people to use the app and order via the app.
Many YouTube channels even explain how to usethe app to get the most bang for your buck. For people with dietary concerns or preferences, the app can make ordering precisely what you want easier. Starbucks has utilized the app system well for a few years but is even going further. Starbucks has been criticized for masquerading its rewards system as a bank. People put money of some denomination onto their Starbucks app to use at a later time; this ensures that they earn their rewards when they use their prepaid card or via the app. Starbucks then has this money sitting in their account, waiting to be used on coffee or treats, and they invest it in accruing interest.
Most restaurant apps do not require you to put money into an account before you can use it, but most want a reasonable payment method that can come in handy when you want some Taco Bell but forget your wallet at home.
Copyright 2023, ConservativeInsider.org