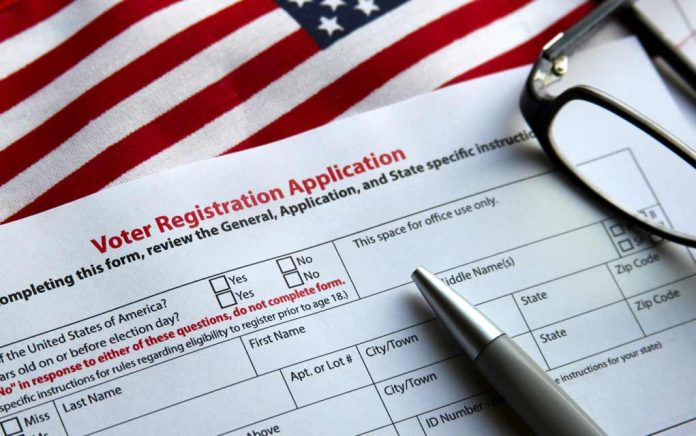 (ConservativeInsider.org) – The United States holds a lot of elections. Every two years, the American people vote in federal elections, but in the years between, their local municipalities might also hold races. That means it's very important to keep our voter registration up to date — and it's not difficult to do.
If you're over the age of 18 and not registered, it's never too late to get active. When you cast a ballot, you're forcing the government to listen to your voice. There's no American duty more important than that. But how do you go about it?
How to Register
Registering to vote is incredibly easy, but the regulations do vary depending on where you live. In each state, you can go to your local Supervisor of the Elections office and ask for the paperwork necessary to register. Your Department or Bureau of Motor Vehicles might allow you to register while you're conducting other business.
Thirty-nine states allow residents to register to vote online. You can also go to USA.gov/registertovote to find the rules for your state. Just click on "start your voter registration" and follow the prompts on the screen.
Check Your Registration
Like registering to vote, your state might have its own way to verify your registration. Typically, you can go to the Supervisor of Elections office and make sure everything is up-to-date and your polling location hasn't changed.
If you move, it's very important that you change your address on your license and update your voter registration. Especially, if you move to another state.
To make sure you're registered, you can go to the National Association of Secretaries of State website and choose "voter registration status." A new window will come up and ask you to pick the state where you live. That will redirect you to your state's website where you'll be able to check your status.
Make sure you give yourself time to do this, so you don't have any problems on Election Day. If, for some reason, you're told you're no longer on the rolls when you try to vote, ask for a provisional ballot to fill out. Thank you for participating in our democracy!
Copyright 2020, ConservativeInsider.org