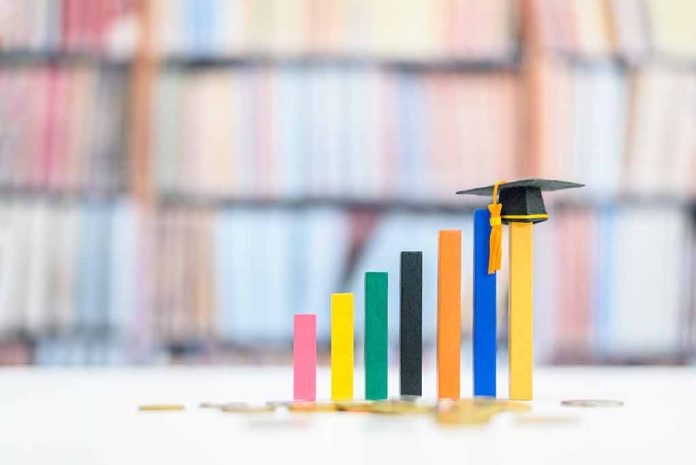 (ConservativeInsider.org) – The American Legislative Exchange Council (ALEC) gave Florida's K-12 education system an A grade, earning Florida the top marks in the U.S. Massachusetts was listed at the bottom.
ALEC is a non-profit organization formerly called the Conservative Caucus of State Legislators. It is comprised of conservative state legislators who work together toward common goals. ALEC has a mixed history of progress and works to expand conservative issues.
Florida earned top marks as it offers several alternatives to traditional public schools. Charter schools, virtual public schools, homeschooling, and a variety of public school options are tailored to meet the needs of almost any child or family.
The full report breaks down the methodology and scoring details. Points are given for vouchers, tax credits, charter school options, and flexibility to access public education- in person and virtually. Arkansas, Indiana, Arizona, and Iowa rounded out the top five states.
The ALEC methodology conflicts with the U.S. News and World Report in some ways, as Massachusetts is listed third in education behind Florida and New Jersey. Either way, Florida is doing something right regarding education, which is making options available to everyone, not just the wealthy, who can afford to provide their child with a choice in education.
Following the pandemic, choice in education has become essential for parents and children. Some children thrived in the flexible virtual learning environment, some children struggled. The topic of "learning loss", children falling far behind during pandemic restrictions, continues to attract attention. This may be a factor in why teachers are struggling in an education system that is failing to recognize the need to adapt.
The surging need for homeschool materials, co-op schooling, and flexible learning is the best way to allow children to learn. This is aside from religious aspects that, while very important to many people, is perhaps best left outside of public education.
Copyright 2023, ConservativeInsider.org