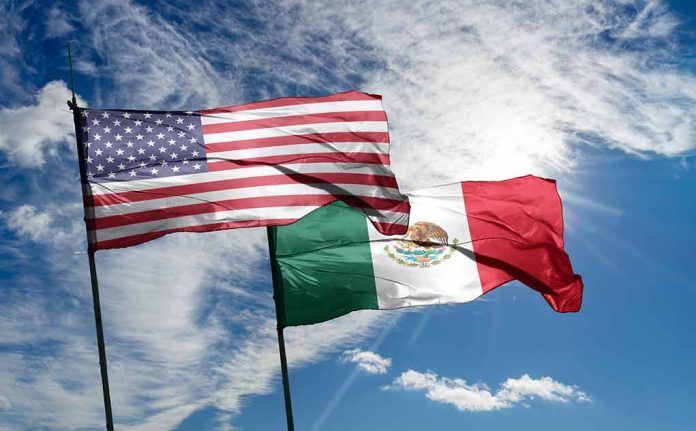 (ConservativeInsider.org) – The President of Mexico had harsh words for the United States, criticizing the US's support for the war in Ukraine while maintaining sanctions on Cuba and Venezuela.
Mexican President Andrés Manuel López Obrador, along with Colombian President Gustavo Petro, blamed the dramatic flow of migrants into the US as of late on the economic sanctions the US has maintained on Latin American and South American countries.
The United States has placed sanctions on Venezuela and Cuba over what the US called suppression of democracy in those countries. López Obrador, believes this is false and the sanctions are due to "ideological differences" between the countries.
Though the U.S. is receiving approximately 10,000 migrants at the southern border daily, López Obrador said about 6,000 of them were from Guatemalans crossing through Mexico to reach the United States. López Obrador said the Guatemalan migrants are crossing through the Darien Gap, a region of the jungle that spreads between Panama and Colombia.
Several high-ranking members of the U.S. government are currently on a visit to Mexico, including Attorney General Merrick Garland, Homeland Security Secretary Alejandro Mayorkas, and Secretary of State Antony Blinken to discuss border security and migration.
López Obrador believes the U.S. should stop sending so much money to Ukraine and instead focus on economic development in Latin American countries. He asked for the U.S. to remove sanctions and blockages and stop "harassing" independent countries in Latin America. He believes if the U.S. worked on a "plan for cooperation" with the countries that most of the migrants are coming from, such as Venezuela, Honduras, Guatemala, and Cuba, residents of those countries would not be "forced to emigrate" due to rampant poverty in their nations. Many of the migrants that are travelling through Mexico to reach the United States say that declining economic and political situations in their countries are why they are trying to emigrate to the U.S.
Mexico has condemned Russia's invasion of Ukraine, but has officially maintained a neutral stance.
Copyright 2023, ConservativeInsider.org